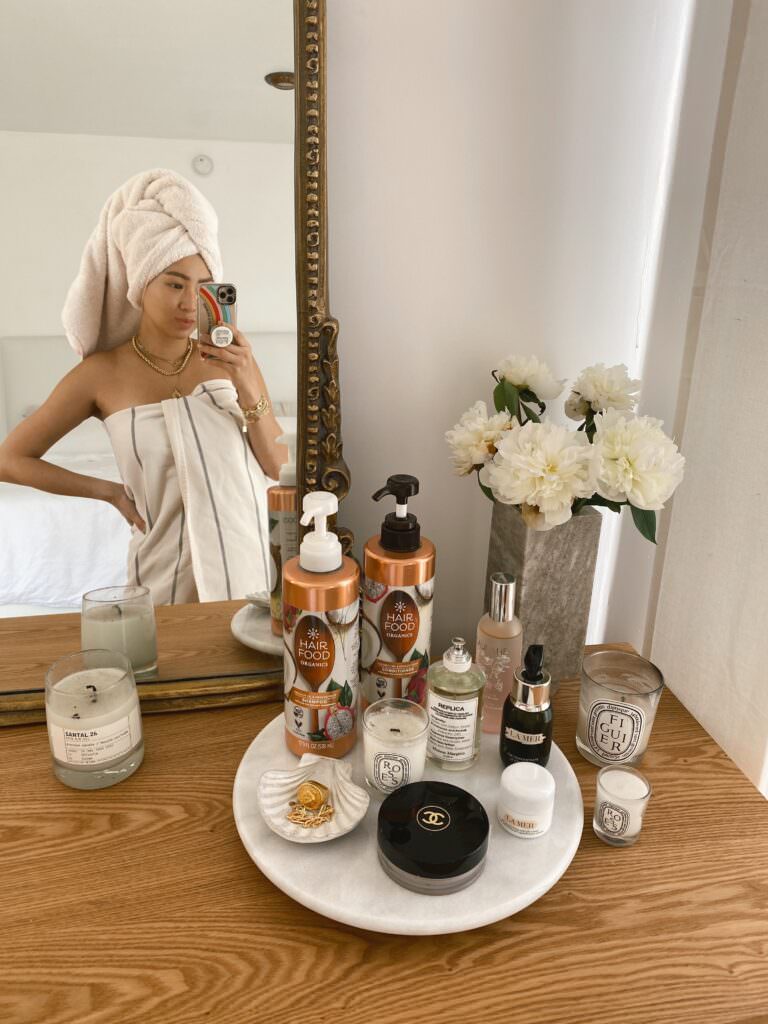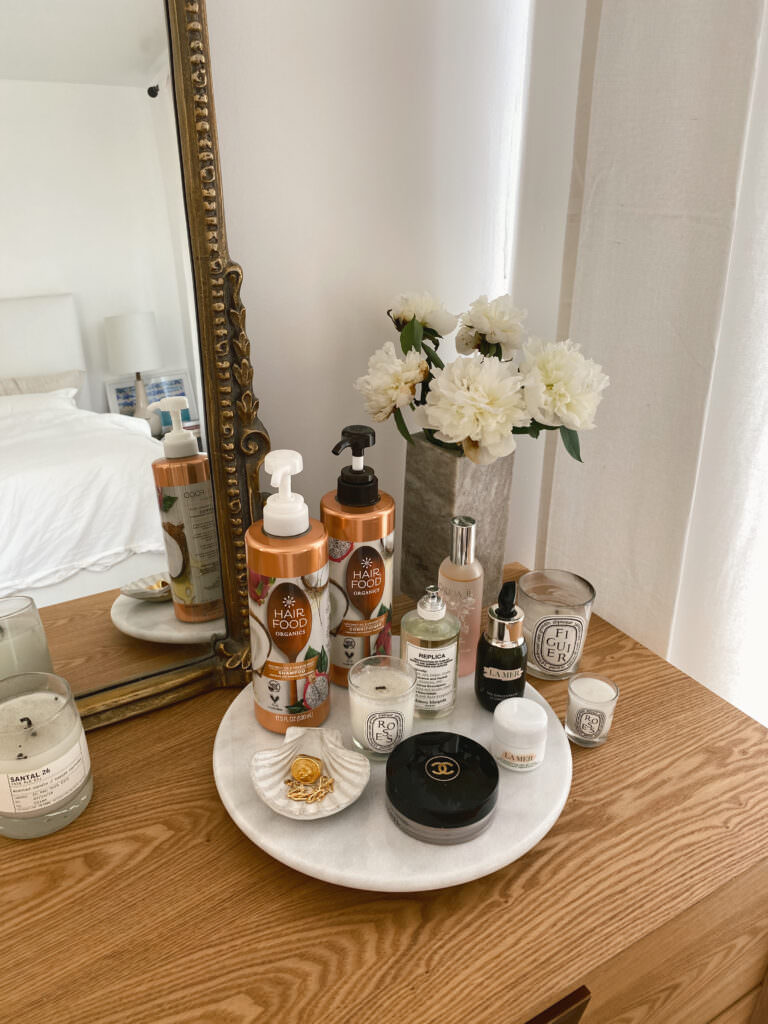 By now it's pretty obvious that I like to use products that are only made with ingredients that are good for me but also are effective AF whether it's what I'm eating, putting on my face, or even on my hair. I mean what's the point in using anything if it's not gonna work, right?!
Hair health has been pretty important to me ever since I f*cked it up two years ago at Coachella. I made the mistake of getting tape in extensions and after taking them out, I had damaged my hair tremendously leading me to hair loss and bald spots. It was traumatizing to say the least and since then I vowed to only use products that were safe and healthy for my hair.
You guys already know I use a purple shampoo and conditioner to keep my blonde strands cool toned, but I don't use a purple shampoo for every wash. It's just not necessary. On my non-purple shampoo days, I've been using Hair Foods Organics. It's made with organic coconut oil and dragon fruit, and this collection is crafted thoughtfully to leave your hair looking, feeling and smelling its best while still being safe and clean. One of the best feelings is when your hair feels hydrated, nourished and soft AF but doesn't weigh my hair down which is what this line does. I also appreciate that Hair Foods Organics is certified organic to NSF/ANSI305, Free of sulfates, parabens, dyes, mineral oils, silicones, synthetic fragrances, PETA Cruelty-Free. John and I also love Costco, so I'm thrilled that Hair Foods Organics is available exclusively at Costco and Costco.com!