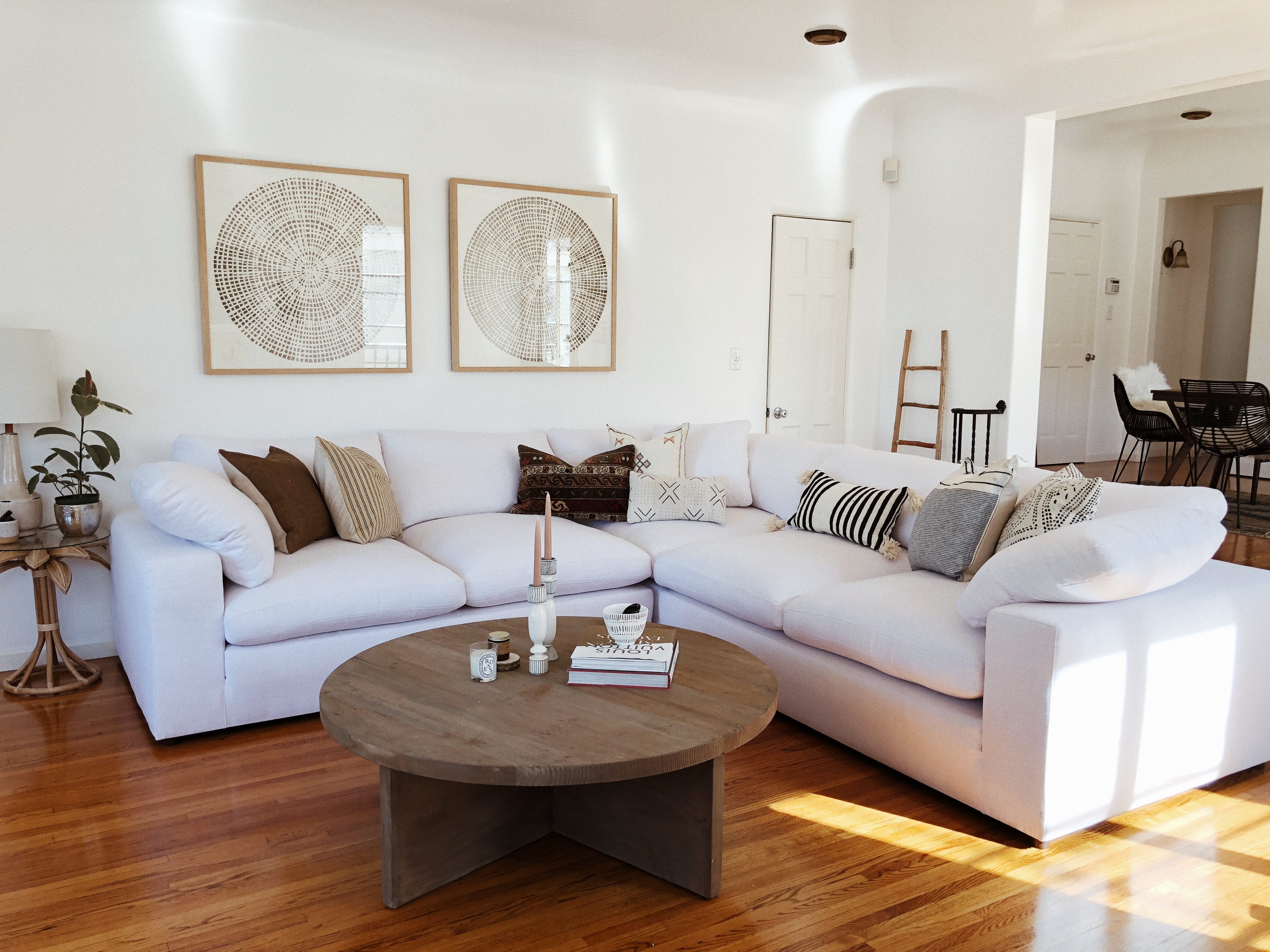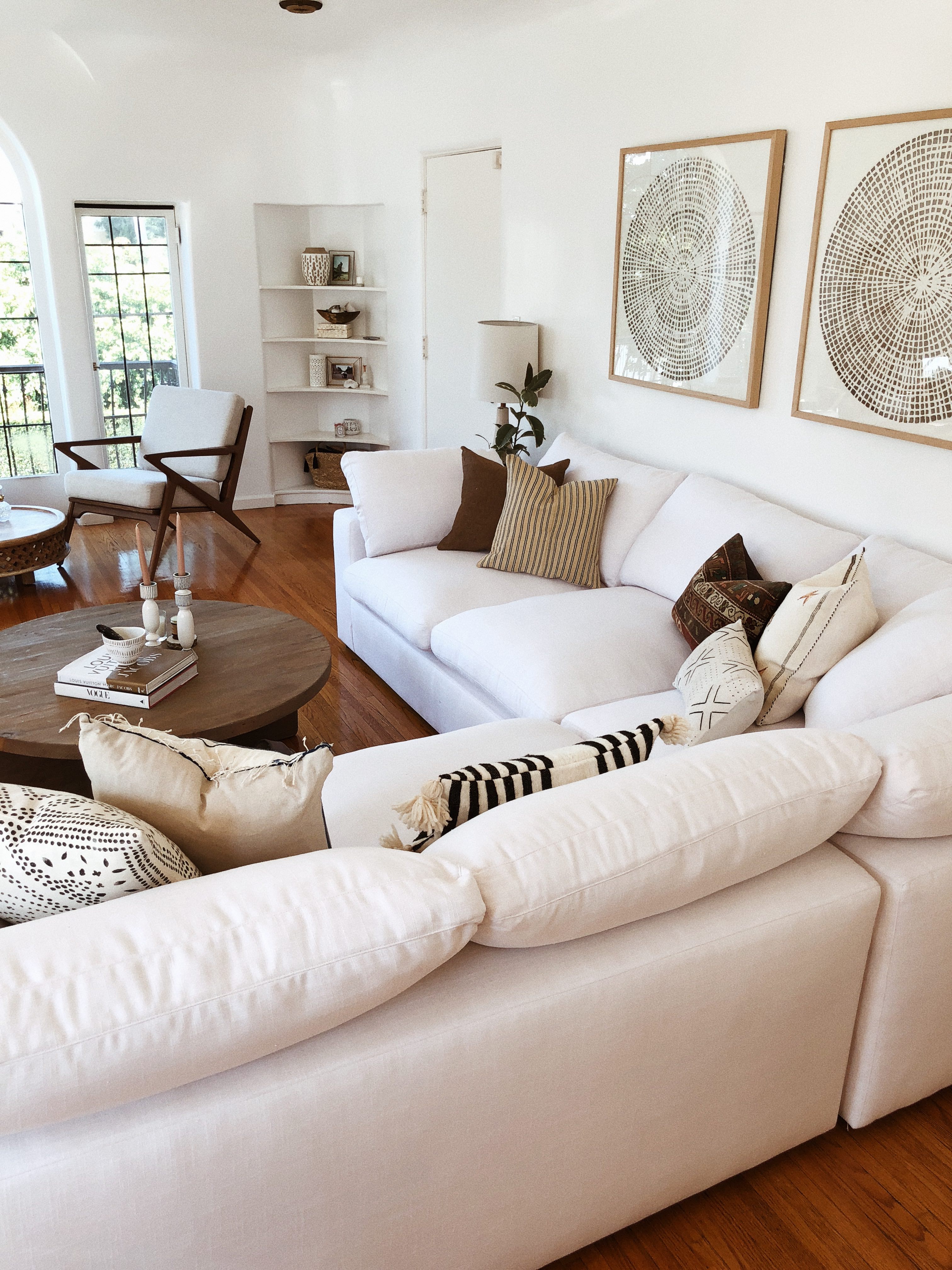 YAS! It's finally here and I can't begin to tell you all about the journey we embarked almost two months ago. I'm super excited because I'm obsessed with our couch, but also because we've had no couch for two months so I'm very excited to finally lay on a couch and watch some good old tv.
When we moved into our new house I knew the old couch we had from our previous place wasn't going to work. It was too small for our new space and I wasn't 100% loving our old couch so I started looking at Pinterest for some fresh inspo. My eyes were pretty set on the Restoration Hardware Cloud Sectional but after going in for a consultation and getting an estimate for the size we wanted the sectional, the price point was kind of crazy and I also didn't like how the seat cushions looked kind of sloppy because of the all-feather fill. So I kept looking for something similar but with the right aesthetics.
I eventually did find something similar which was from living spaces but the quality wasn't the best. It didn't look like it was going to last me 10+ years, and to be honest the price said it all. It was so cheap, I knew, in the long run, this wasn't going to be my forever couch.
I started looking at my options. I figured a custom couch just might be what I want since I was kind of picky with how I wanted to my couch to look and feel. I found Sofa, Tables, & More through Yelp and saw that they had amazing reviews. So I set up an appointment on a Saturday and we chatted about what I was specifically looking for. I also sat on tons of couches in their showroom and by the end of our chat, I was sold. (BTW, this is NOT a sponsored post.)
The price, fabrication, customer service, and quality of everything in their showroom were on my level and I knew the custom route was going to be couch destiny!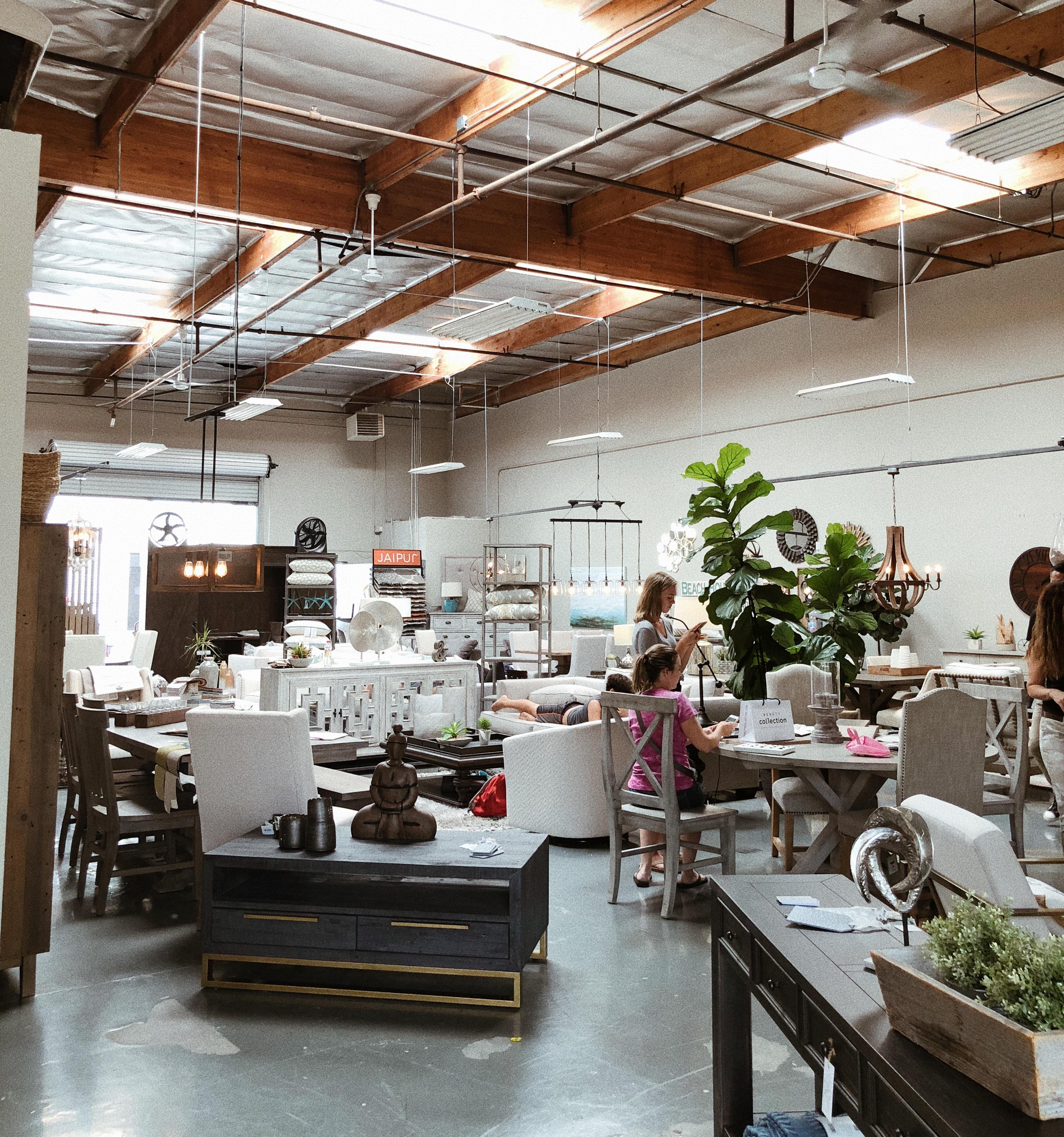 Since I already had an idea of what I wanted our meeting was really quick and easy. She already had a "Cloud Couch" in our showroom so we sat on the couch and just told her a few things we wanted to change:
Raise the couch by 2″
Add in Foam inserts to make the couch more firm and clean looking
Custom size 10 ft x 10 ft
Next, was choosing the fabric. I really wanted a pure white linen fabric and ended up with a pure white linen, cotton, poly blend. They gave me their recommendations and explained which fabric would be more durable, stain resistant, etc. and I went with the one they recommended. They also recommended a seal on the fabric which makes the fabric stain resistant. It was an additional $200 for this seal but 100% worth it because now if I see a stain or spot on my couch I just wipe the mark with a damp cloth and it comes right off.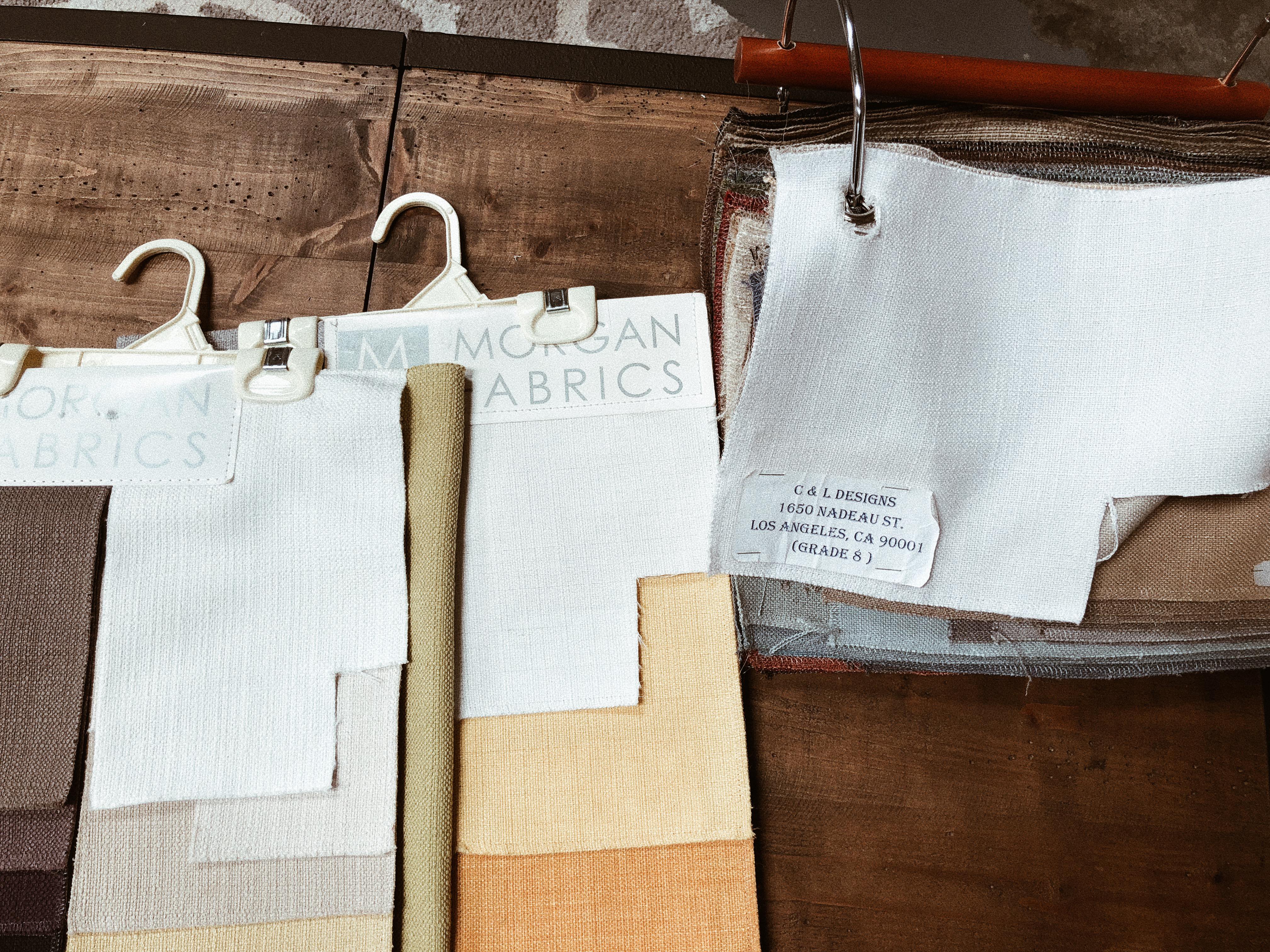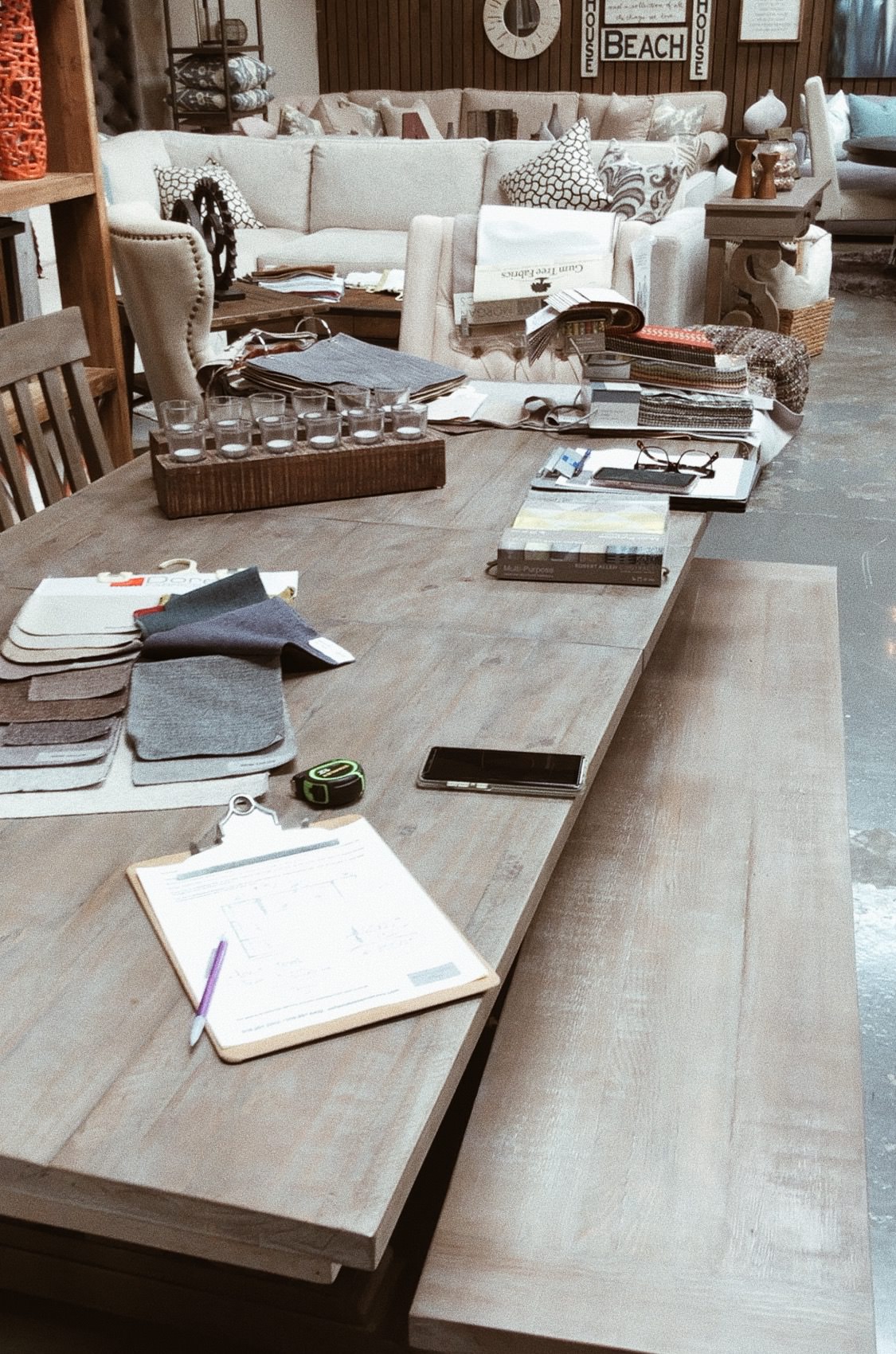 Our design meeting table
After fabrication, we were basically done. They emailed me the final specs before it went out to production and that was that. We waited about six weeks for our sectional to be complete and when it was ready (I literally screamed out of excitement) it was delivered right to our door. They set it up the sectional and made sure everything looked perfect before leaving.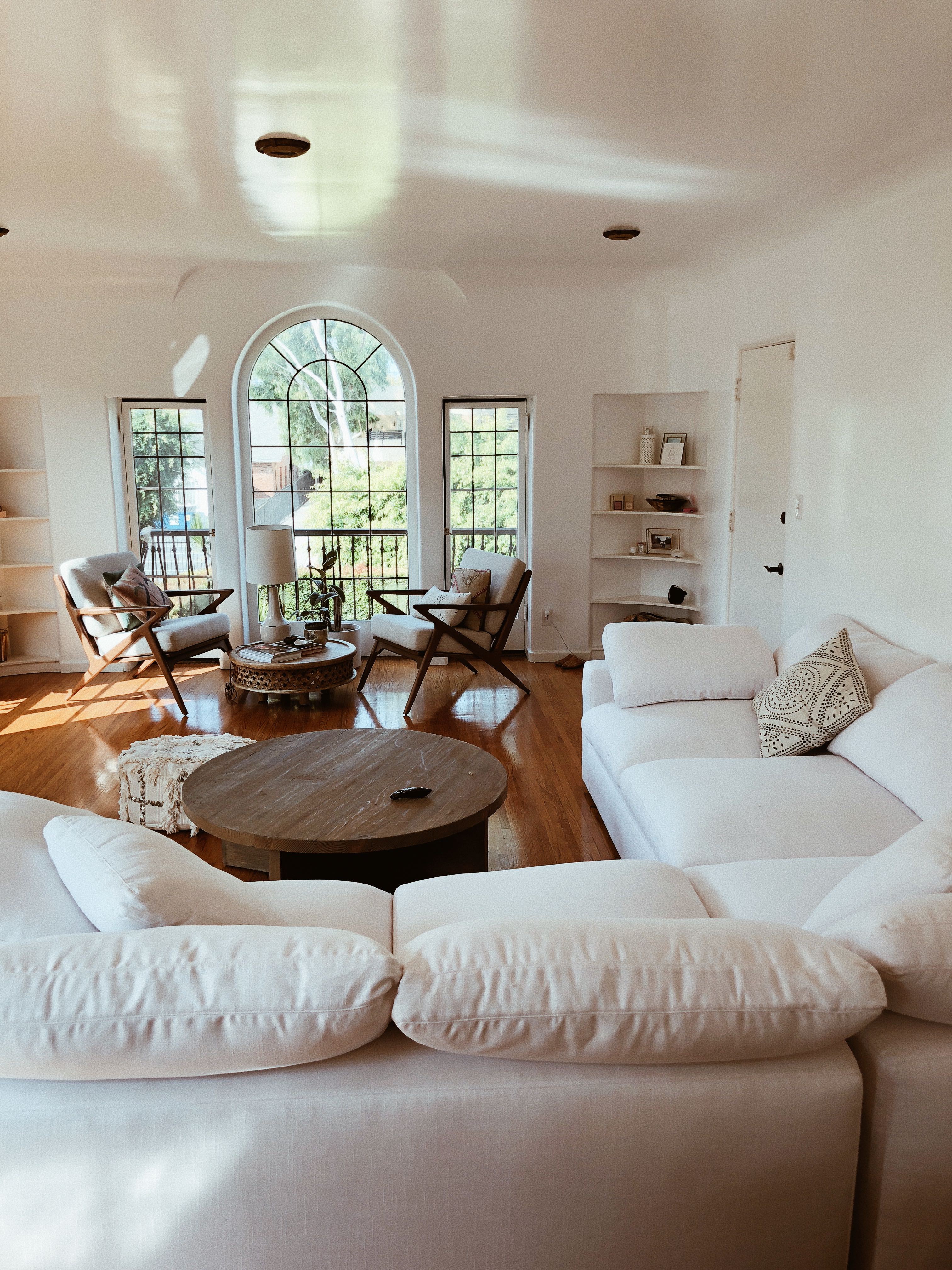 Right after the movers came
Price. Was it worth it? It's been a long time coming but completely worth it. Our couch is so beautiful and perfectly constructed I couldn't be happier. I'm so glad we made went with a custom couch because I was able to create the couch of our dreams without spending an insane amount. The price for our 10 ft x 10 ft couch was $4800 including the fabric seal. This couch was more than 50% less than what Restoration Hardware quoted us and this couch is HUGE. 10 ft by 10 ft is not a normal size couch so you have an idea. This is by no means a cheap couch. It's a 10+year investment so make sure before you commit to a sectional it's the exact ONE you want and can see yourself using it for many many years to come!
If you're interested in a custom furniture piece, I highly recommend them (contact info below) and let them know "Ellen from SPREADFASHION" sent you so they can offer you a special deal (I don't get any commission or $$ out of this it was just something nice they wanted to do).
Thank you Sofas, Tables & More for creating the couch of our dreams!