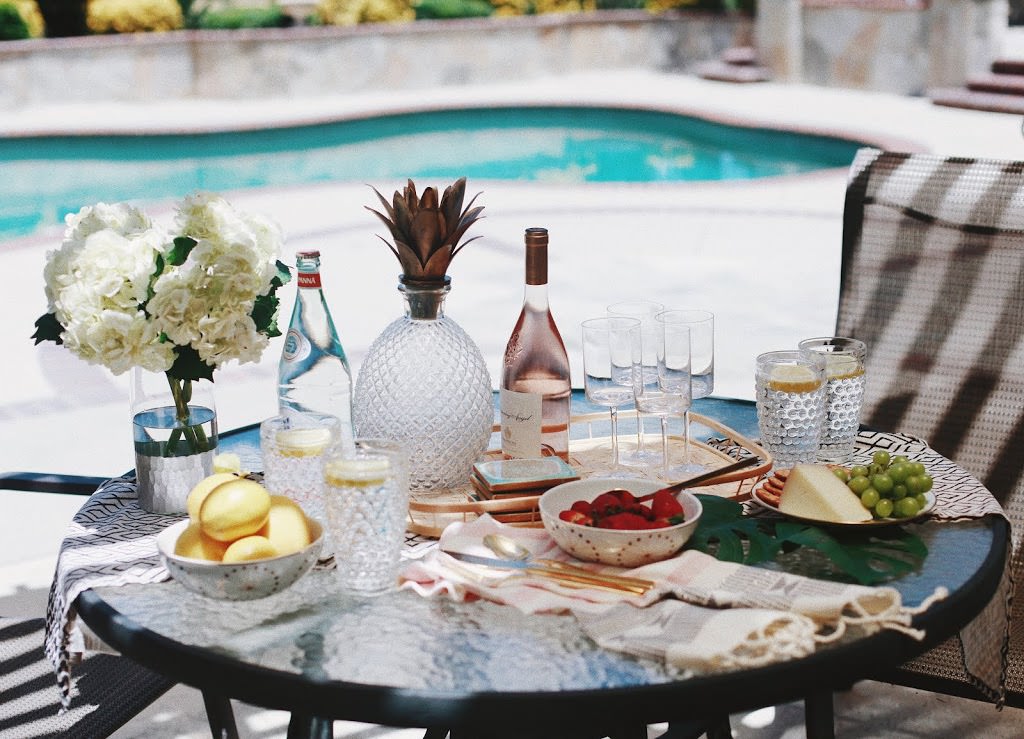 Hosting a Party 101
This post originated last weekend when I hosted what I would call a modern day block party in our backyard. With Summer just around the corner, we figured it would be a great time to round up all our friends together before everyone left for their Summer vacations.
I have to say every time I host a party, I always get asked the same set of questions. Questions like, "Where are these decorations from?", "How much did you spend on all this?", "I have to plan a party soon, what are your tips?"… you get the picture. With these few easy tips I've followed over and over on decorating and entertaining, I promise your next party will be a hit!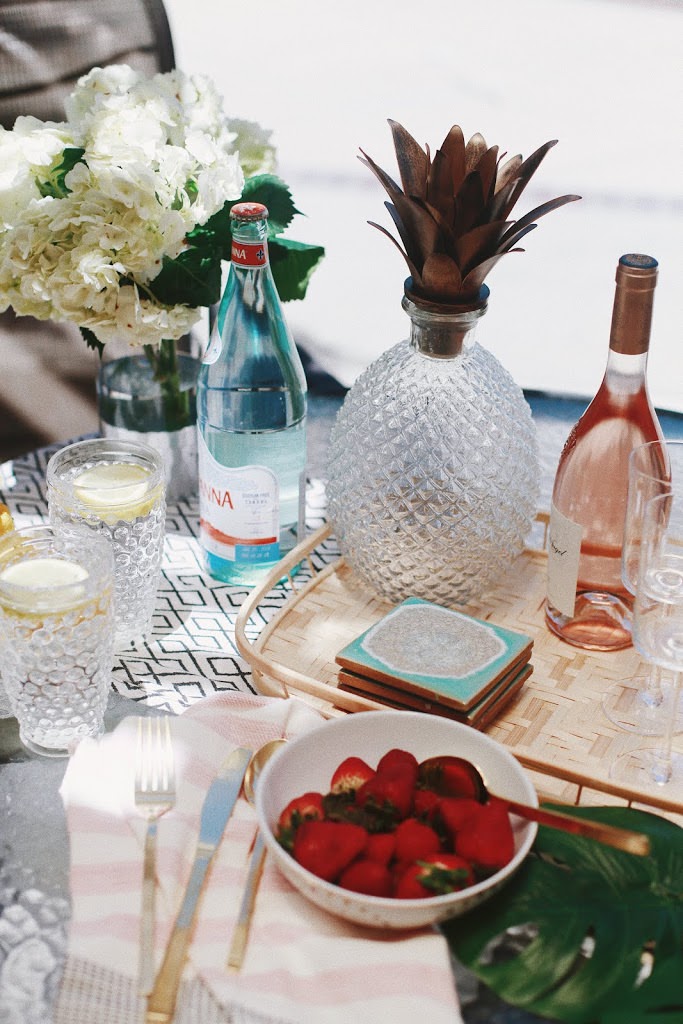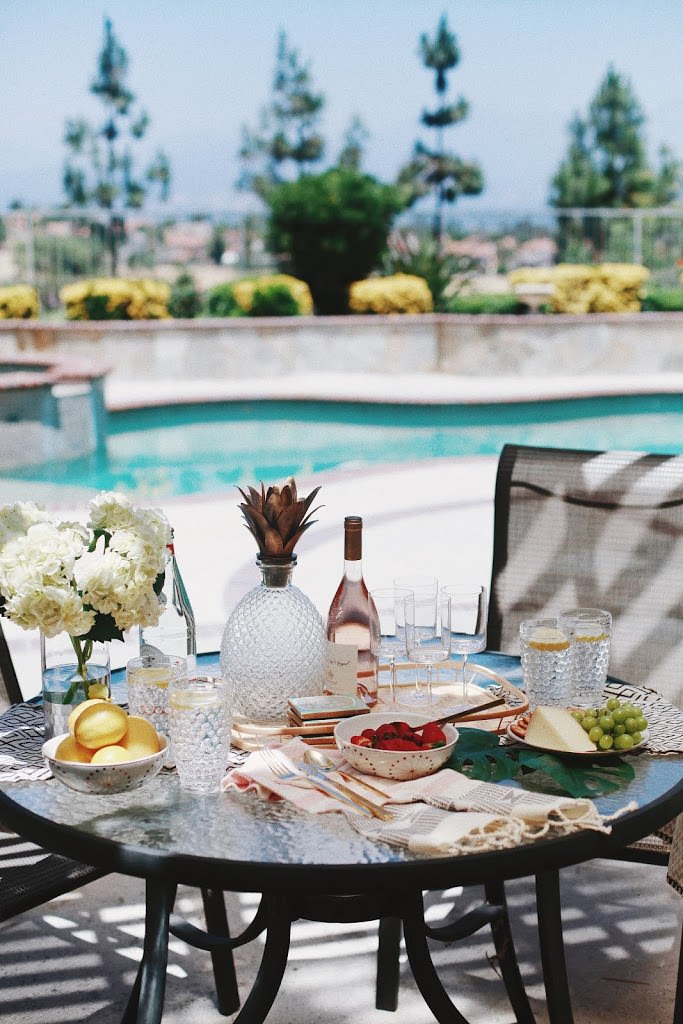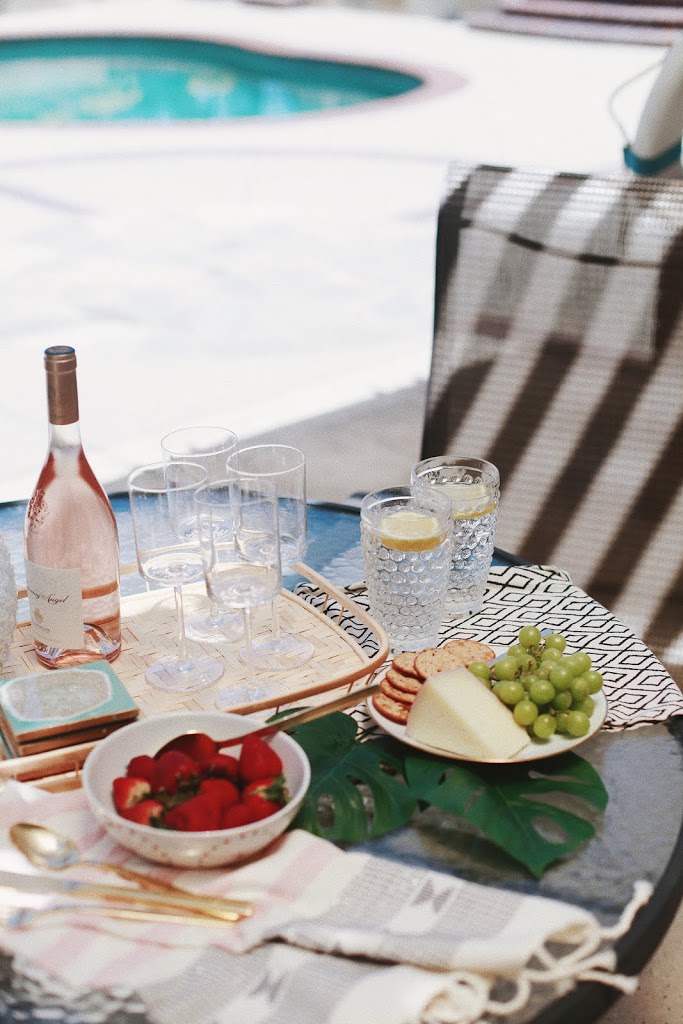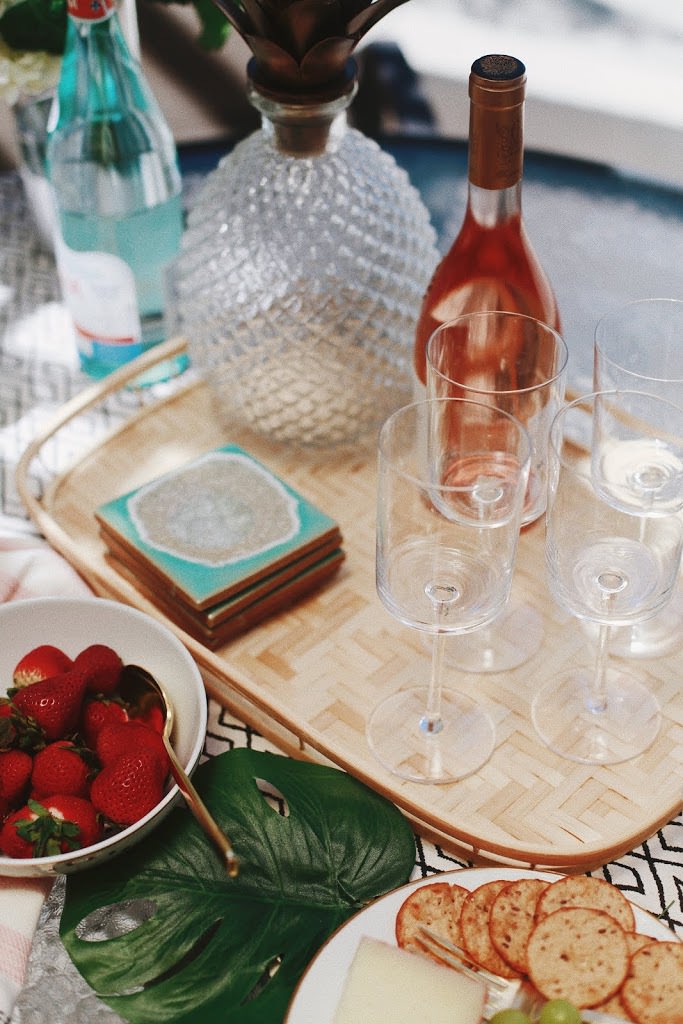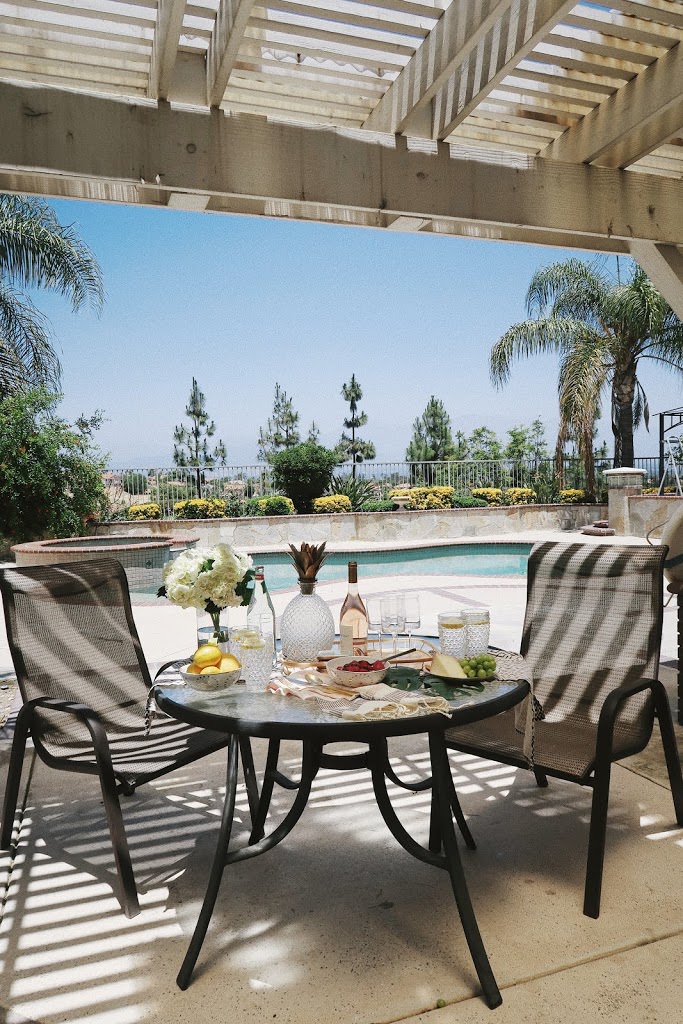 1. Plan out your theme:
Over the years, I've found a few easy solutions to achieve a Pinterest-worthy party without spending major dolla' bills!
I'm quite notorious for being a Cali girl and during the Summers I really hone in on that label. For this specific theme, I planned an easy cheese and rosé Cali Coast party for my guests. I found affordable decorations from my local
Pier 1 Imports
, believe it or not, and planned out the tablescape surrounding the pieces I found.
Most important thing when finding your decor pieces is making sure they bring a warm and inviting atmosphere. This
pineapple decanter
and
wood tray
from
Pier 1 Imports
helped the tablescape from being too serious and brought out a fun friendly feel. These
Hobnail glasses
are one my favorite cups that I own and I knew I had to incorporate them to elevate the whole look.
2. Have your guests help out:
As much as you want to host the entire party, don't be shy to delegate a few things to your guests. If you're providing all the food, ask for something to bring a small dessert or a bottle of wine. This keeps your costs low while encouraging your guests to be part of the planning. Get them involved and excited for your event.
3. These are my overall notes to keep in mind:
– Buy fresh flowers when buying your groceries the night before so you're not frantic the morning off.
– Keep plenty of drinks refrigerated. This seems so obvious but sometimes you run out of juice, wine or water and you'll need some backup just in case. No one wanted to drink warm anything when you're entertaining outside.
– Turn the music on. Nothing is more uncomfortable (especially if ppl don't know each other) than awkward silence.
-Freshen up before guests arrive. I can't tell you the how many times I had guests coming through the door while I was still in my pj's cooking away, looking like a HOT mess. It's a trap that kitchen stove, but make sure to step away even for 5 mins. to get your hair and face TOGETHER.
Hope these tips and tricks help you out for your next party!
You can also win $7500 worth of Pier 1 Import products:
Enter HERE for the chance to host your own Block Party styled by Pier 1 Imports.
Thank you Pier 1 Imports for partnering with me and allowing me to continue creating content. Opinions and thoughts are completely my own.