Hotel: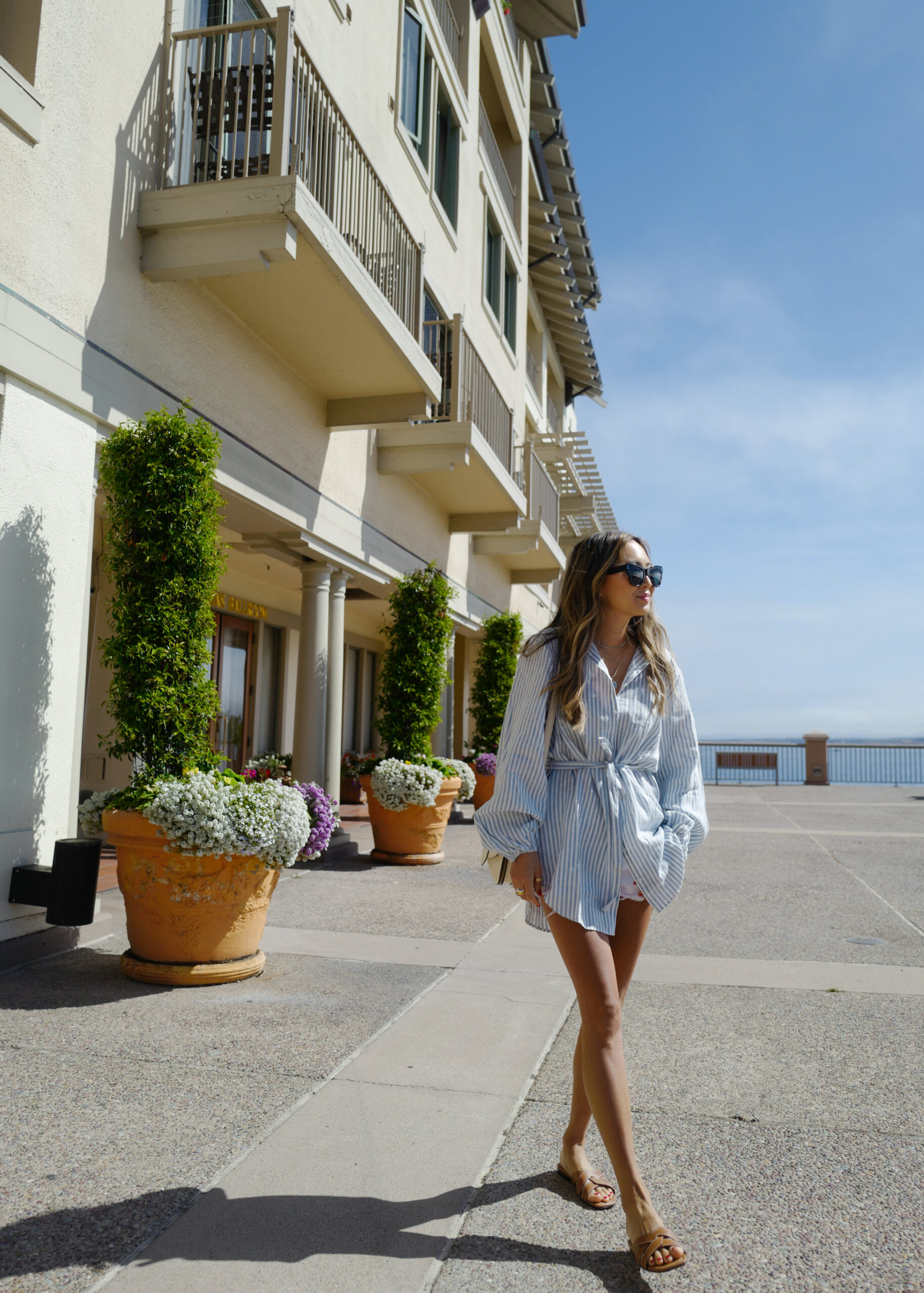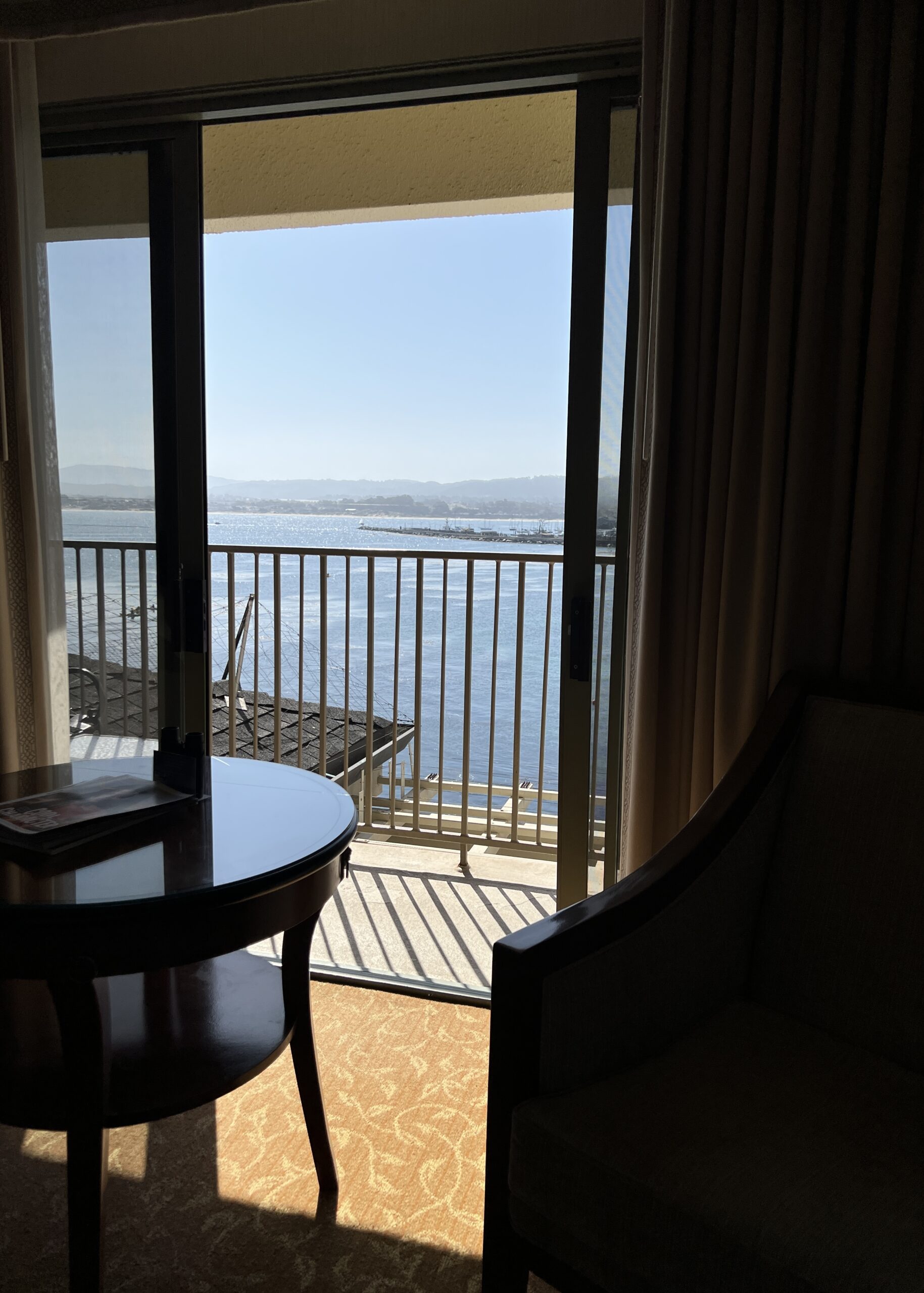 The historic beachfront property sits above the Pacific and is the perfect location when staying in Monterey.
Walking distance to all the iconic attractions of Cannery Row, Old Fisherman's Wharf and the Monterey Bay Aquarium. And only 10 minute drive to Carmel.
The ocean front rooms are more of a traditional design but they were spacious, clean, and the balcony views were breathtaking.
Pro tip: Visit their

award-winning rooftop luxury spa

. I got a deep tissue massage and it was bliss! The spa has an amazing view of the ocean, steam rooms, showers, gym, and roof top jacuzzi. 100% worth visiting!
Overall stay was wonderful and the location was just picture perfect!
Food: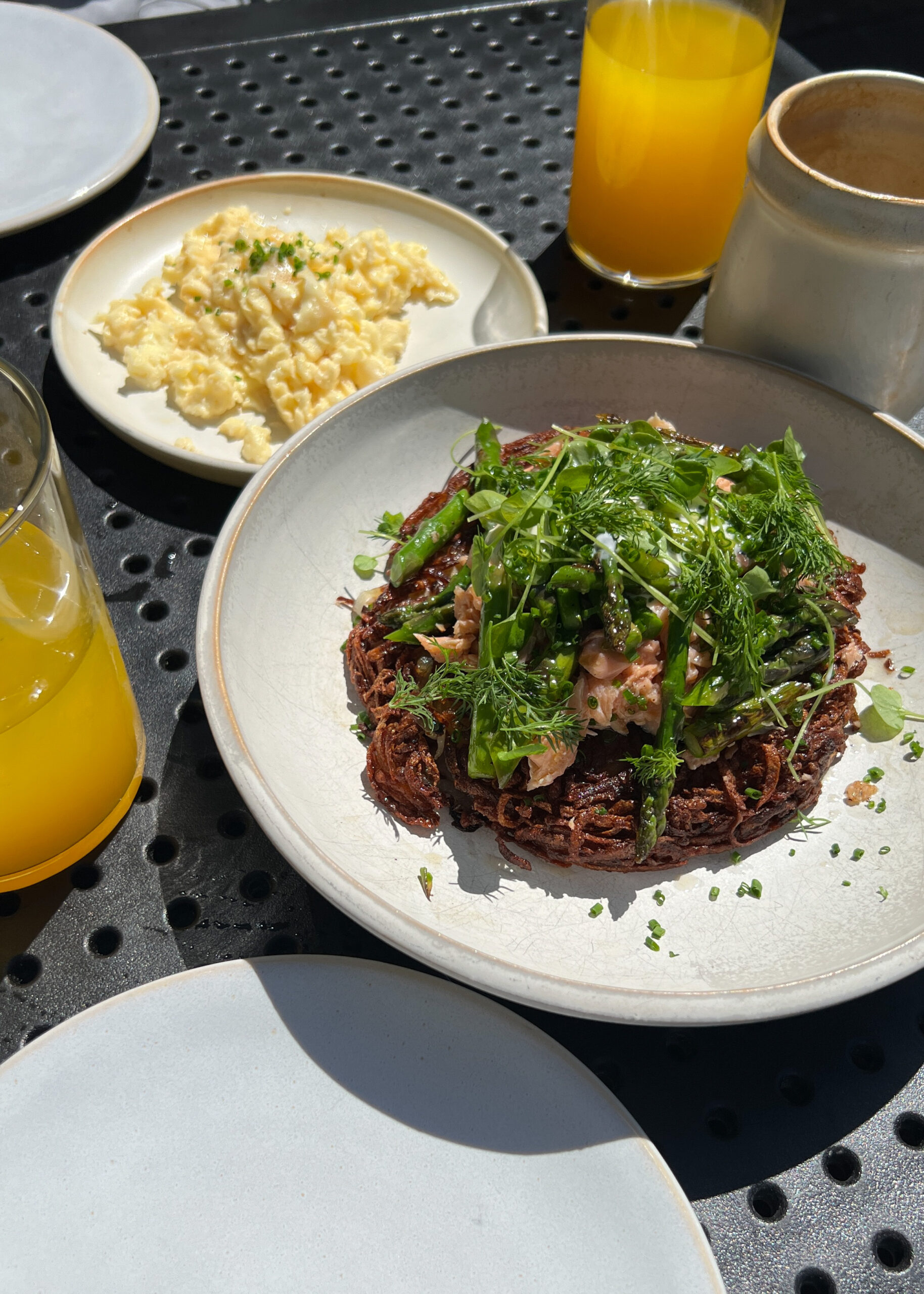 Here's all the spots you guys recommend, I didn't get to go to all of them but there were recommend the most:
+ Toro – It the spot for the sushi craving but nothing that exciting. 7/10
+ Stationaery -breakfast & brunch spot. new & hip. We got the smoked salmon on potato pancake. 10/10
+ Passion Fish – A little bit more upscale seafood centered dining experience. This was really delicious. Get the seafood soup and crab and avocado salad. 9/10
+ ALTA Bakery – cute patio in back, but pastries and food was ok. 4/10
+ Revival Ice cream – we got the milk and honey and guava sorbet. delicious! 9/10
+ La Bolena – Casual Italian restaurant. Family friendly, amazing service, and the fresh made pastas was on point! 8/10
Places we didn't get to visit but we're top recommendations:
+ Cella – wine bar
+ Cultura – mexican food
+ La Bicyclette – modern french
+ Cantinetta Luca – Italian
+ Casanova – italian, french, wine
+ Cafe Rustica – french dinner spot
+ Flying Fish Grill – japanese
+ Captain + Stoker – coffee
Wine Tasting: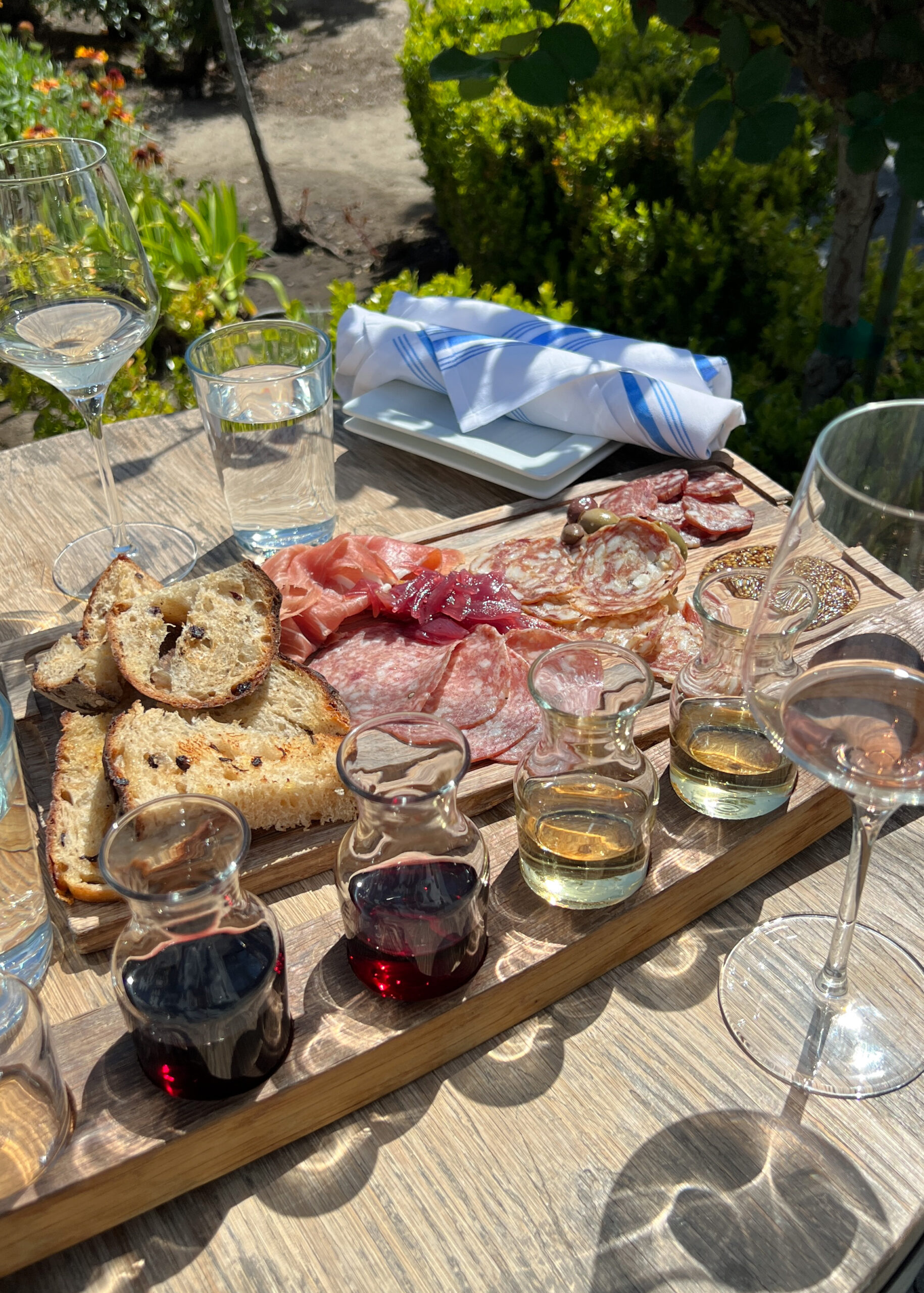 + Comanche Cellars: We actually really enjoyed this small wine tasting.
+ Folktake Winery & Vineyards: Beautiful outdoor winery with live music. Wines were crisp and tasty but the food (esp the open fire pizzas were to die for) Overall the ambiance and scenery + food is 100% worth the visit. Most make reservations beforehand.
+ Cowgirl Winery didn't have a chance to visit but everyone was telling me this was was worth a visit and located in a cute area with shops.
Places to look explore: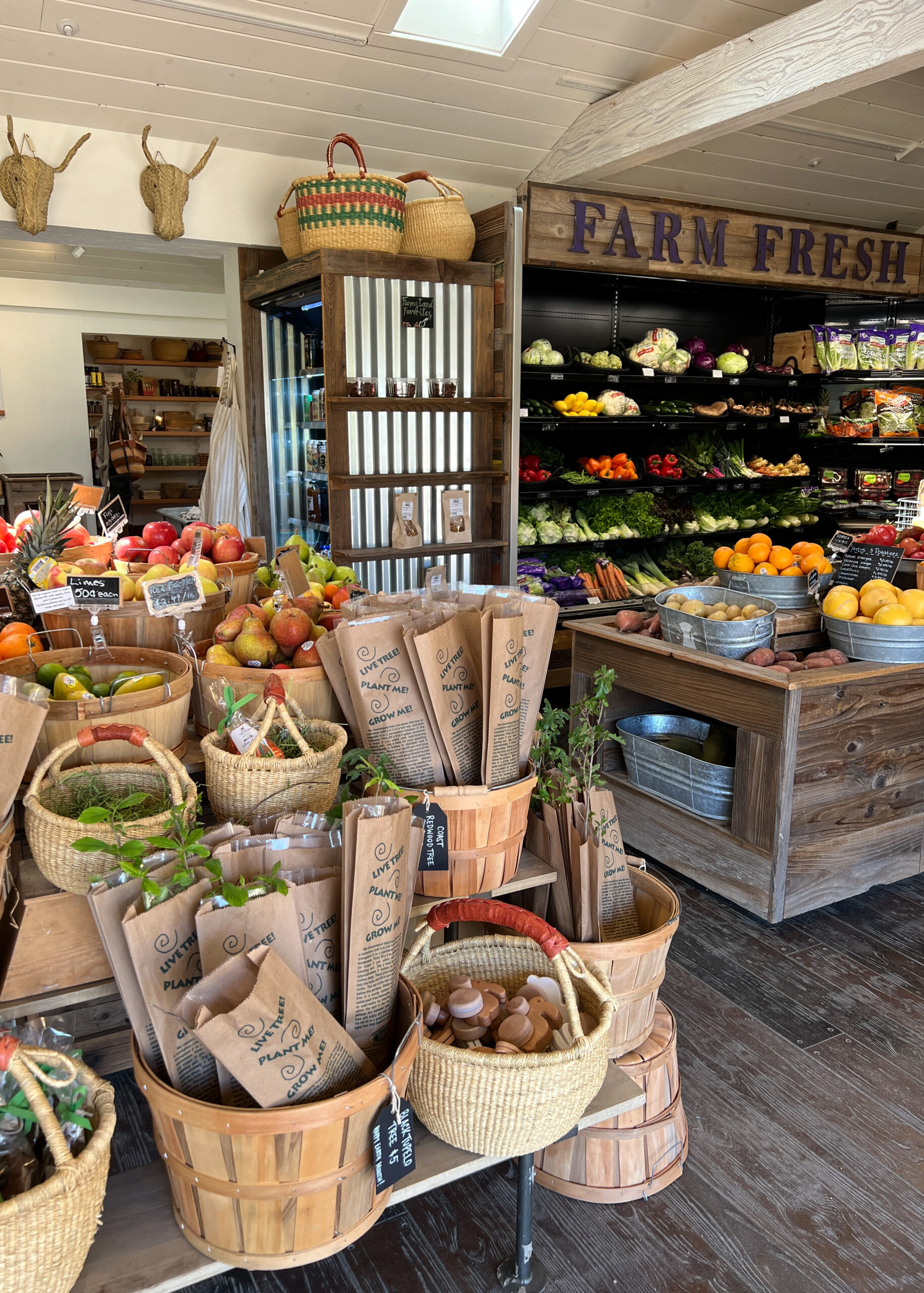 + Monterey Old Fisherman's Wharf
+ Monterey Bay Aquarium
+ Carmel by the Sea Beach: The beach here was breathtaking. The waters were crystal clear.
+ Downtown Carmel: We walked around the area. Tons of shops and boutiques. There was even a Bottega Veneta!
+ Point Lobos Natural Reserve 
+ Earthbound Farm's Farm Stand: the cutest little  Farm stand with organic groceries and snacks. Loved this place so much.
+ Tancredi and Morgen: Very cute little french boutique with home decor items and imported ceramics. Definitely worth the visit!
+ Elroy's