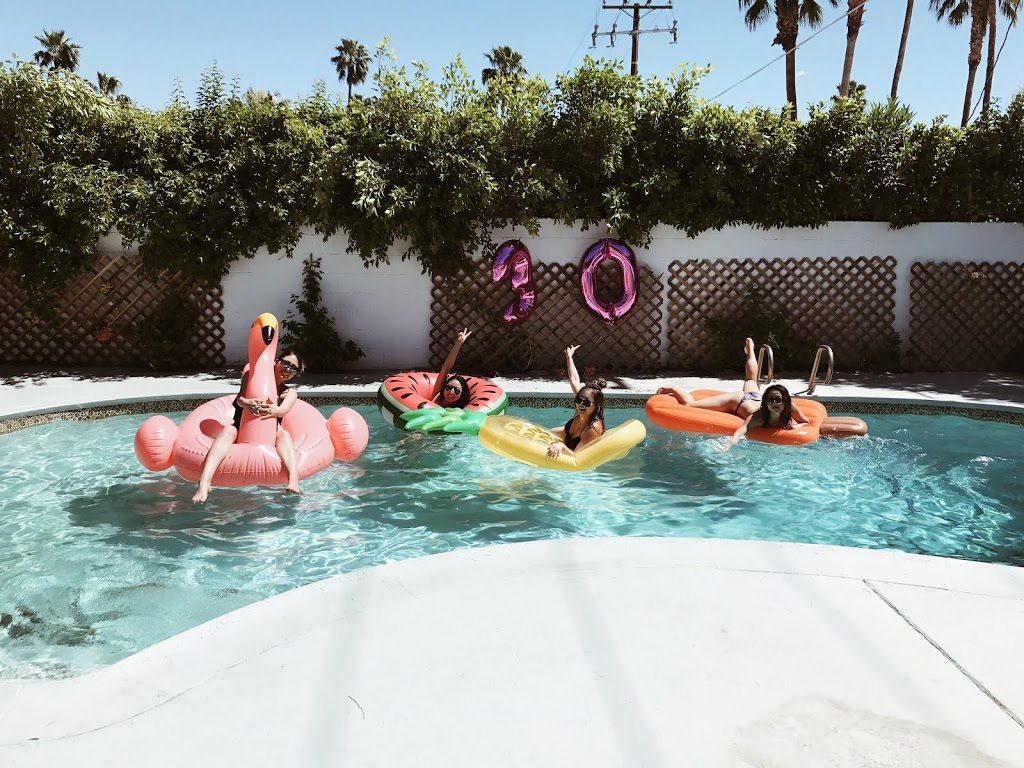 Getting into my thirties was honestly something I wasn't dreading. I know many people start freaking out in their own way but for me, my mentality was F*CK IT, embrace it, and enjoy it! With that being said, I knew I had to do something pretty epic for my 30th. 
Here's how planning this all out went…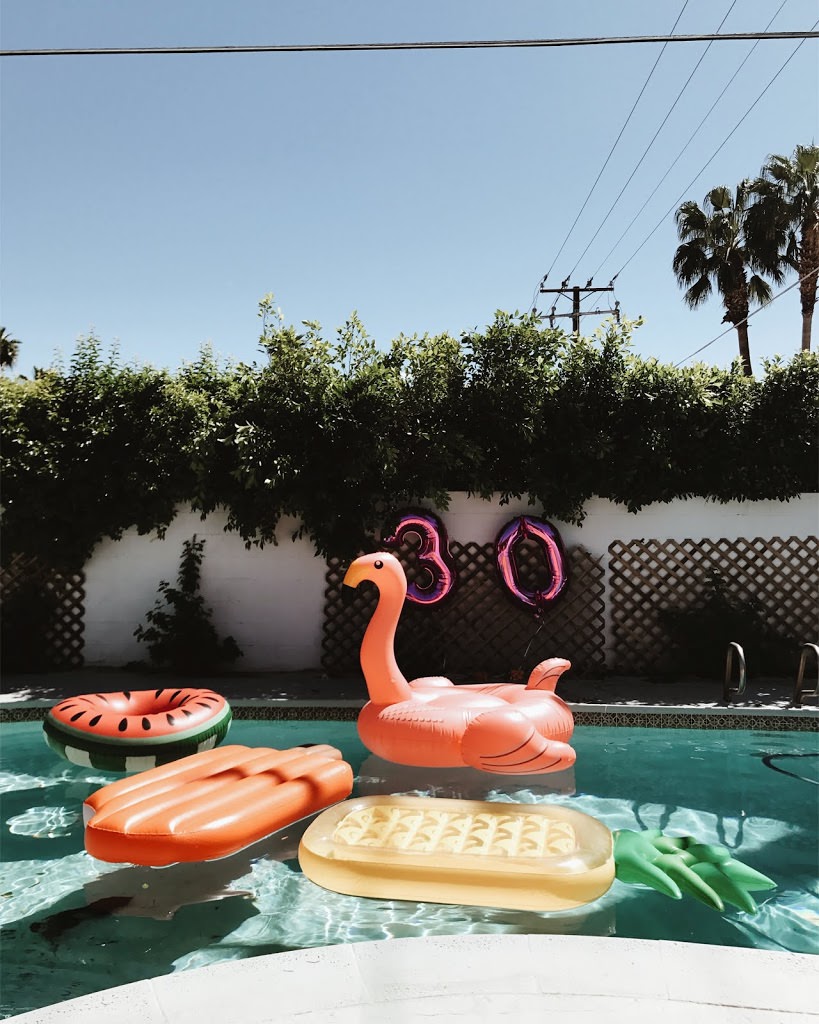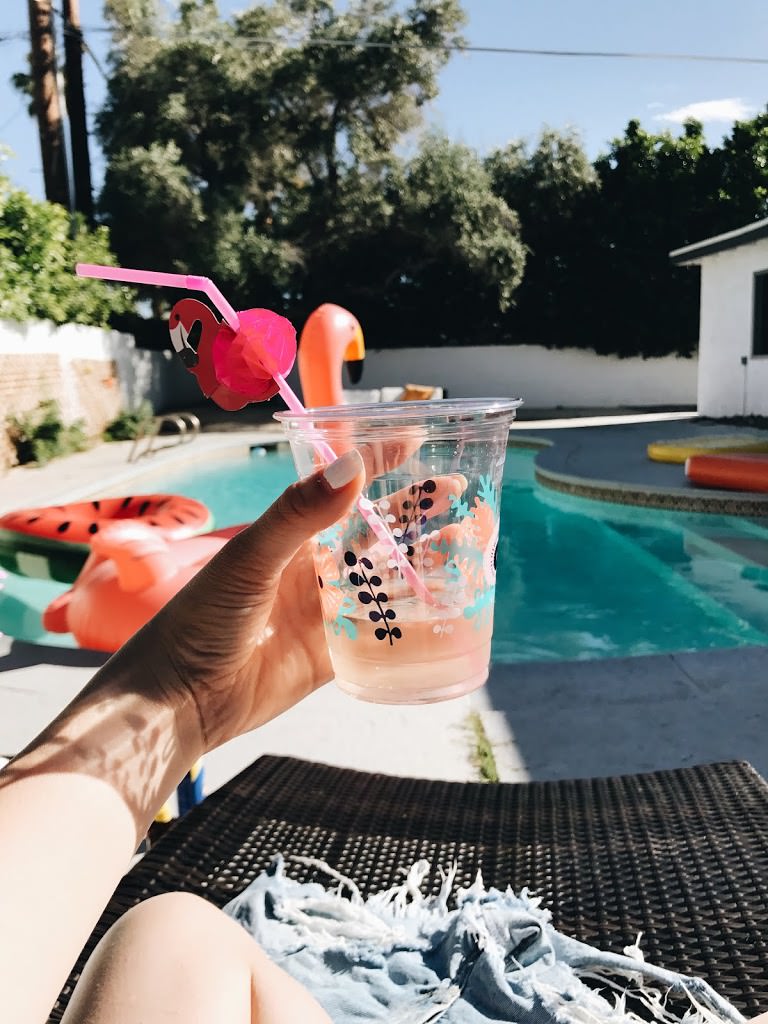 1. Find your location. When planning any getaway, it goes without saying "location, location, location." Finding the perfect home was the first thing I did before even coming up with a theme. We settled on a cute house in Palm Springs big enough for 15 guests. Airbnb is obviously the best place to go when booking any rental home. Just make sure you're following all the rules and only have enough guests the house allows!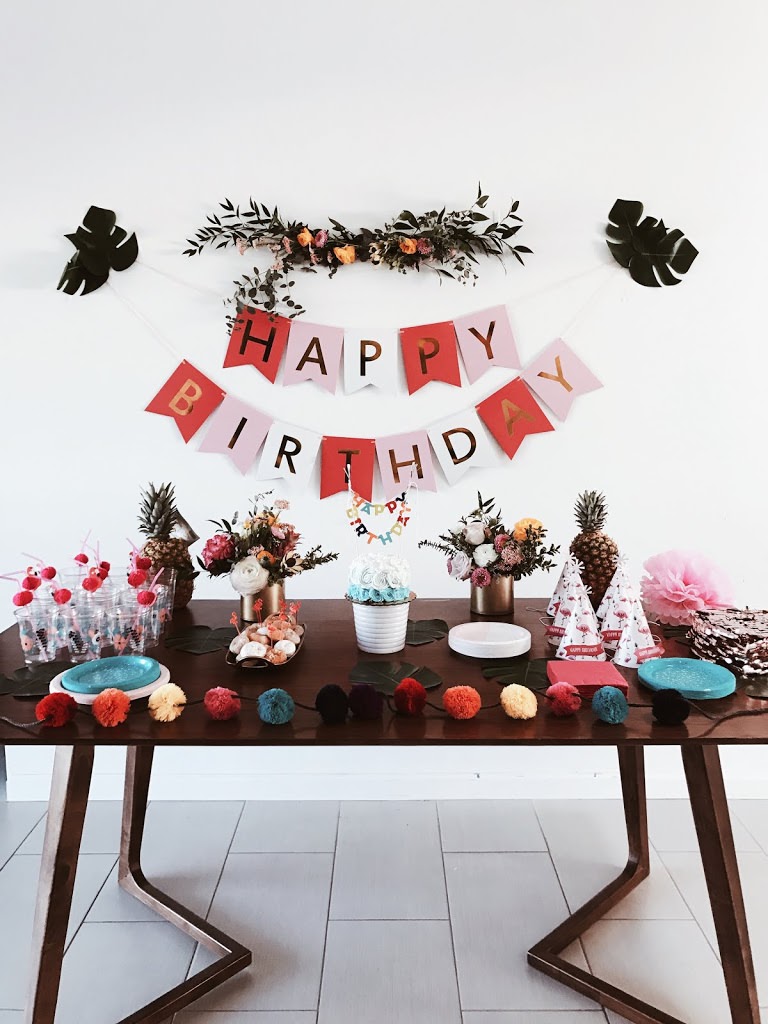 2. Figure out your theme. My party theme was "Let's Flamingo!" We brought tons of floaties, flamingo themed props, party hats, cups, straws, balloons, I mean anything you can think of we had it. Our florals were done by our favorite florist/event planner, Julia, from Rekindle Creative. If you have any events or currently planning a wedding check out Rekindle Creative. They did a spectaular job on my wedding florals as well!
 All our fun designed plates and cups were all provided by the cutest brand ever, Cheeky available at target. But Amazon has the best party prop items. It's fast and more affordable versus anything you'll find on Etsy. Don't get me wrong, I'm all for Etsy but I didn't want to spend a ton on decor when we knew it was going to be thrown away. Hence… AMAZON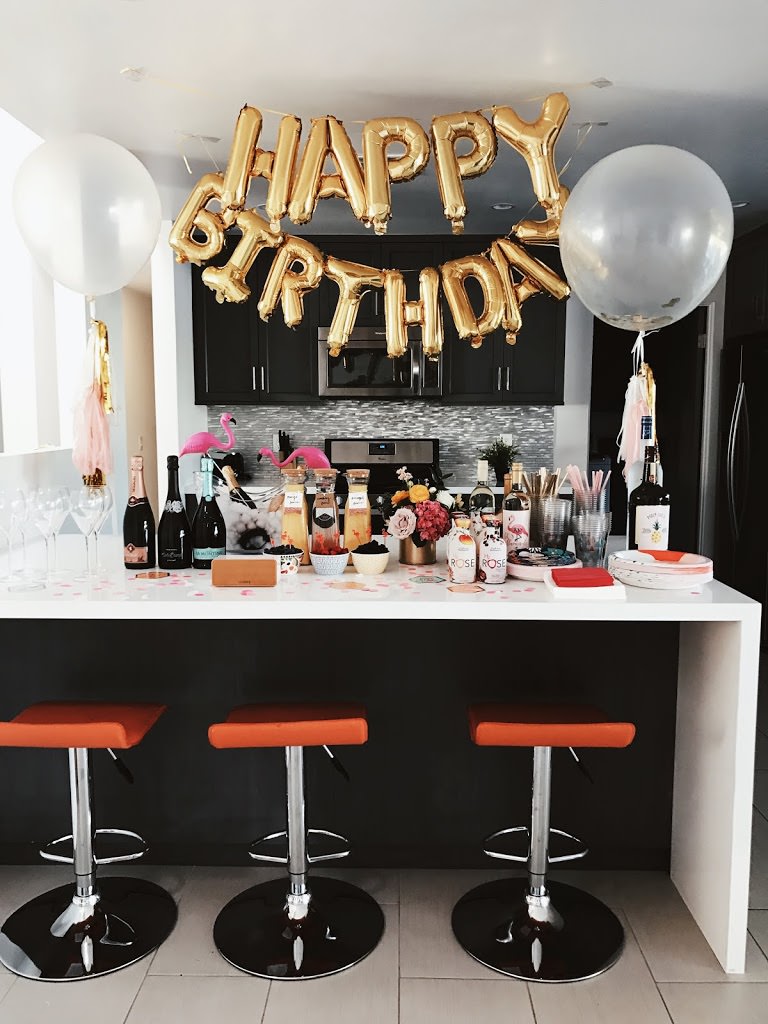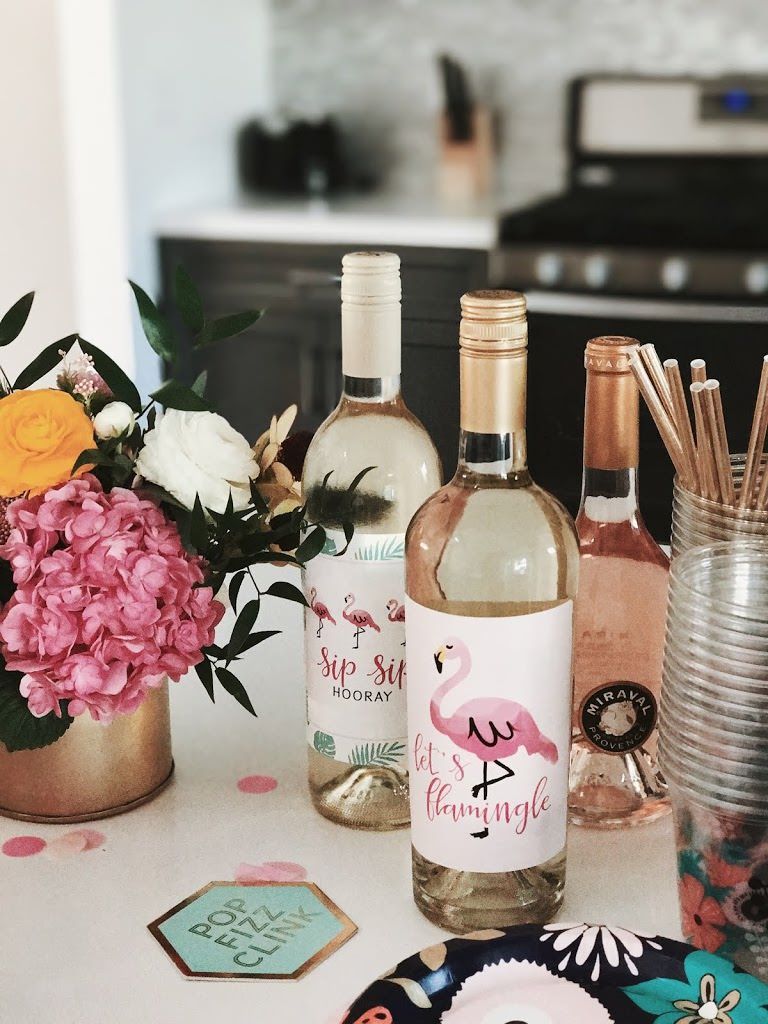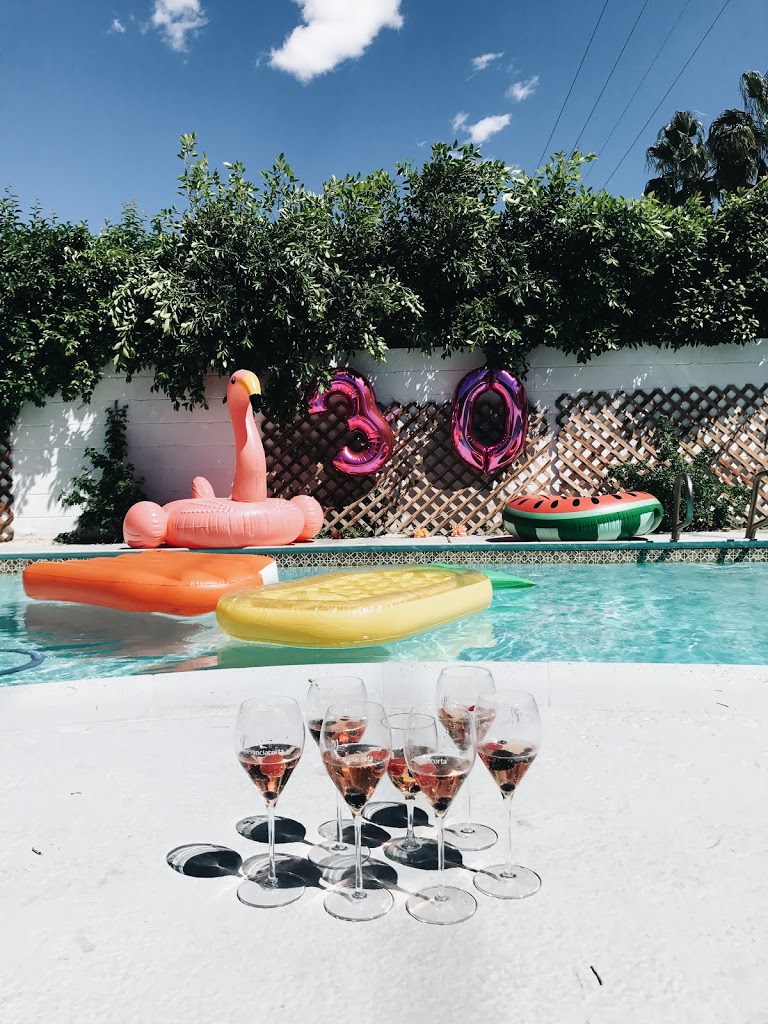 3. Set up a bar. This can be any kind of bar. This will create a fun space for your guests to start conversations or grab drinks. We also converted this to a buffet bar for our meals. 
I made sure to stock up on my favorite hydrating drinks H2Rose! Drinking rose water purifies the body thanks to the rich flavonoids, antioxidants, tannins and other essential vitamins it contains (A, C, D, E and B3). With the heat from the sun and alcohol we were consuming, I knew I had to bring H2rose for my guests. It's something we have in our fridge at home so OBVI, we brought some to Palm Springs.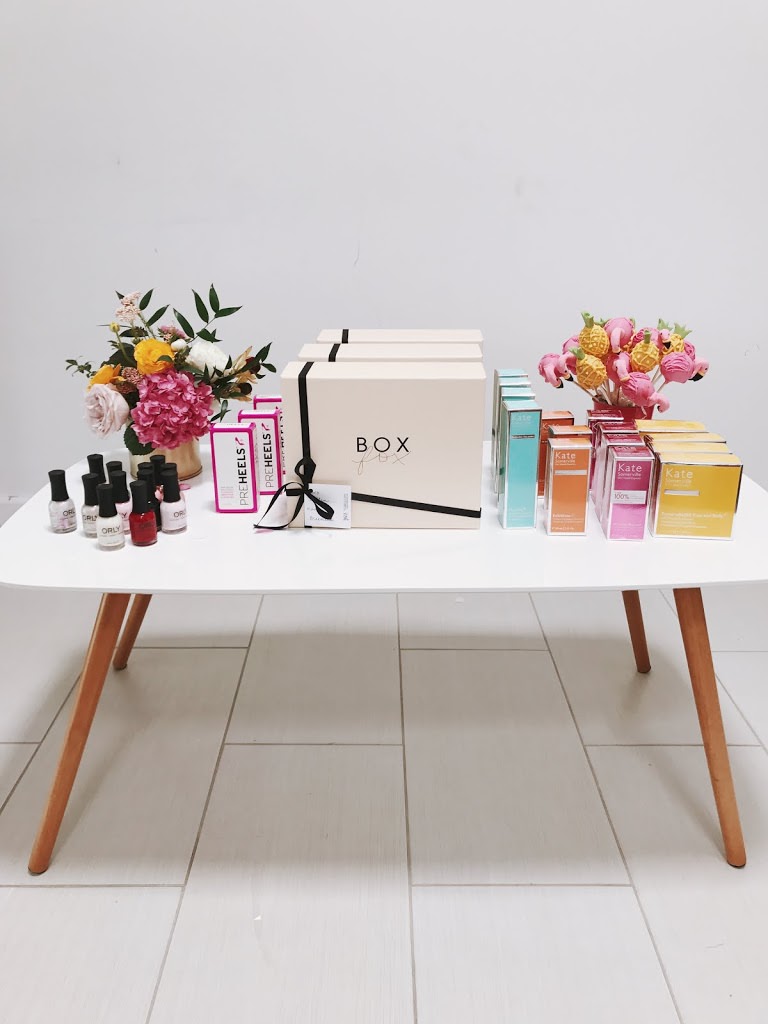 4. Gift your guests. I decided on a fun beauty bar along also with a BoxFox gift for them to take home. The beauty bar was a great idea to introduce them to brands they haven't used and to keep the party flowing during down time. I'm a huge fan of Kate Somerville so I knew I had to bring a few of her products (my favorite products include: Dilo Oil, ExfoliKate)  plus fun nail polish by Orly and a really unique spray by Pre-Heel to prevent blisters when wearing heels.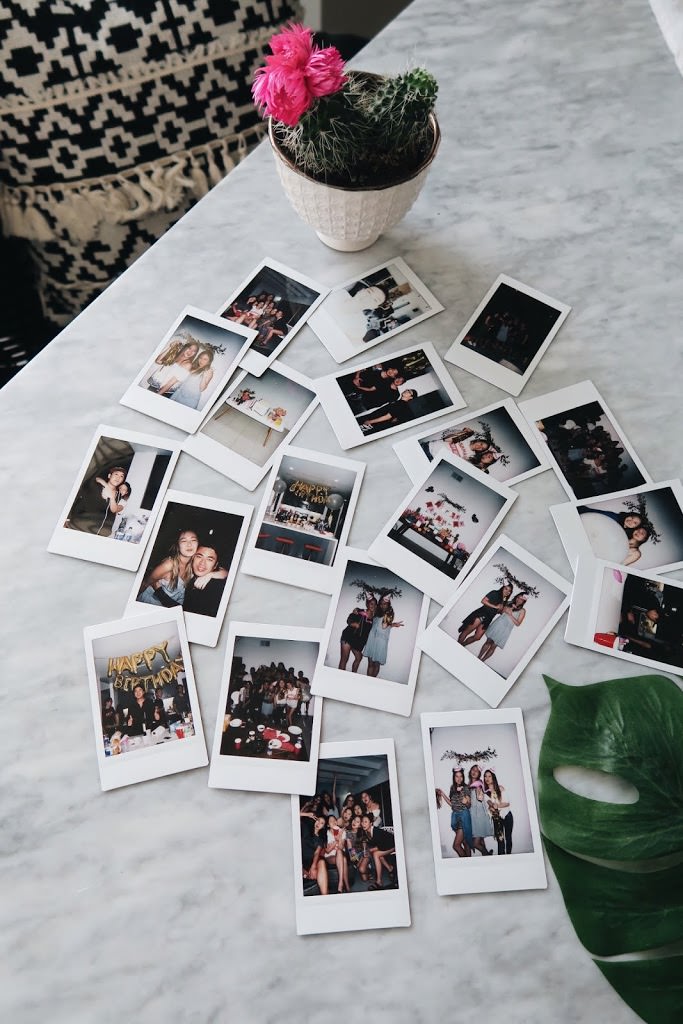 5. Make memories! The whole point of any party is to make memories and enjoy the day. Make sure to take lots of photos and appreciate the moments you have at any age!
I promise tons more detailed posts coming soon!
Thank you all for the sweet birthday comments and for supporting my blog for the past 5+ years!