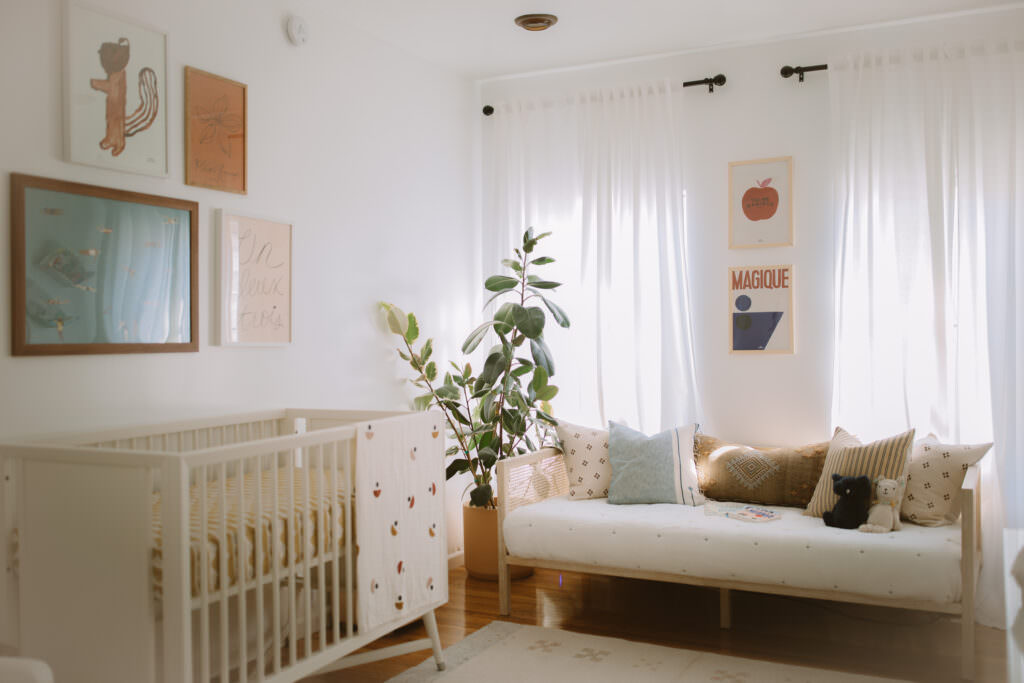 Funny to think a few months ago this nursery was just my office/beauty room. So many stories of my doing try-on hauls, skincare, makeup routines, and now it's a full-on nursery!
I remember when I was 8 months pregnant I was already overwhelmed with all the baby things I needed to buy and the nursery was the last thing on my mind. I honestly just wanted the necessities and that was all. I had no intentions in decorating it or making it cute. I wanted the necessities only plus we were considering moving so I didn't want to buy anything extra in case we did move.
But of course, my best friend and interior designer, Grace Lee-Lim, convinced me otherwise and I'm so glad she did. We started with adding a few small details to just elevate the room and before I knew it, we ended up going full out on the nursery with a daybed and everything! I'm so extra… I know.
We started with a simple mood board on Pinterest and from there she helped me source all the furniture, decor items, and all the small details that brought the room together. Being a mom herself she knew exactly what I really needed, where it should go in terms of convenience, all while making things look aesthetic yet functional. Without her, let's just say the room probably would of just had a crib in it lol!
mood board made by Grace Lee-Lim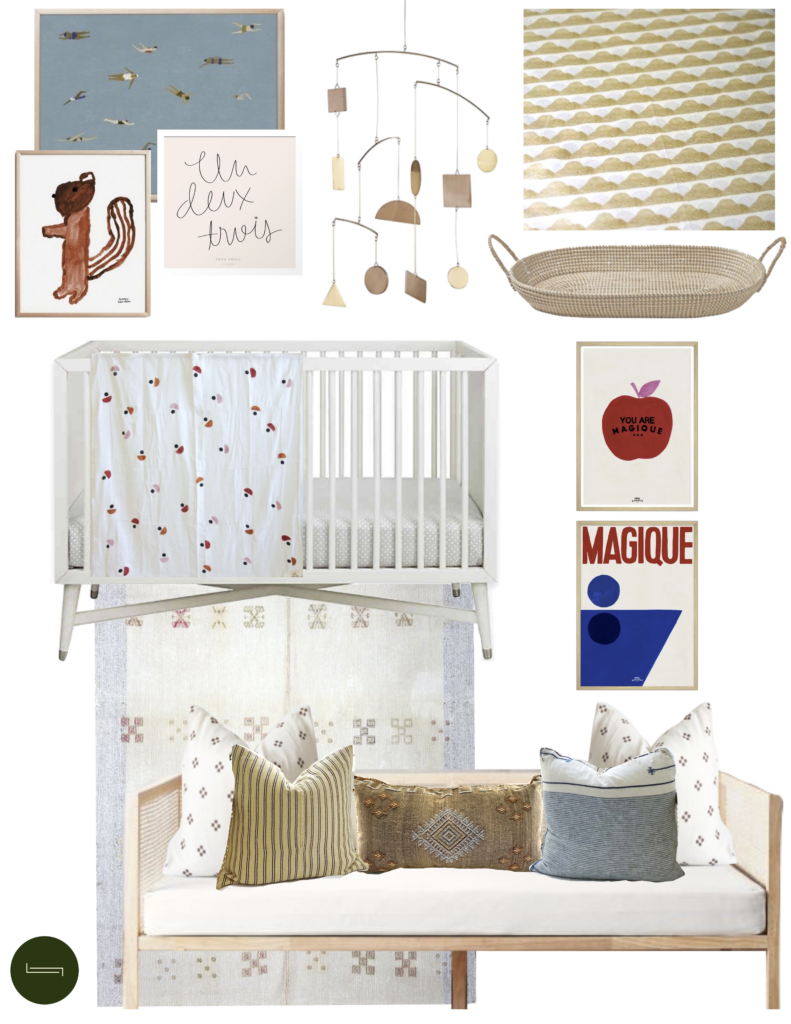 Then came the design layout. Honestly this where the professional really comes in. I sent Grace our room measurements and she did the entire lay out making sure everything we were buying for the room would fit properly. Have you ever bought a piece of furniture, have it arrive at your door, and realize that it's way too big / small for your space? That has happened to me one too many times lol!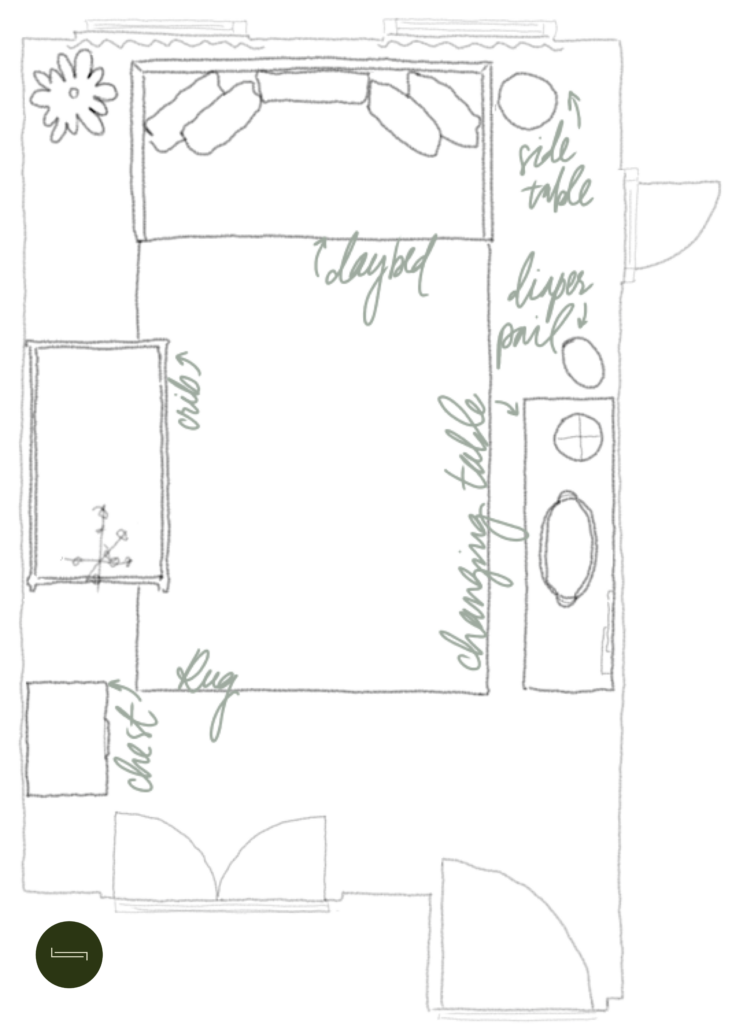 Once layout and products were approved, I slowly ordered everything and just waited for them to arrive. This was the illustration that I followed once the pieces started to arrive. How beautiful is this?! It's hand drawn by her and she even add our little pups. Unforatenly due to covid-19, some of the pieces never came like the cute mobile but we still made it work.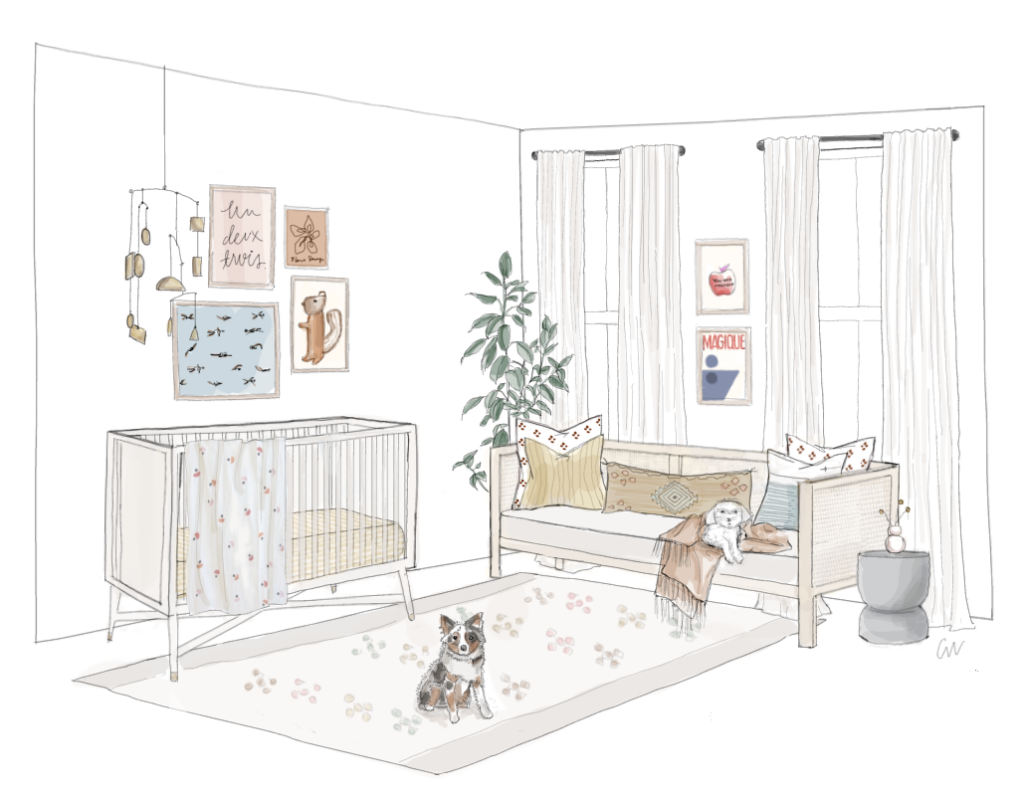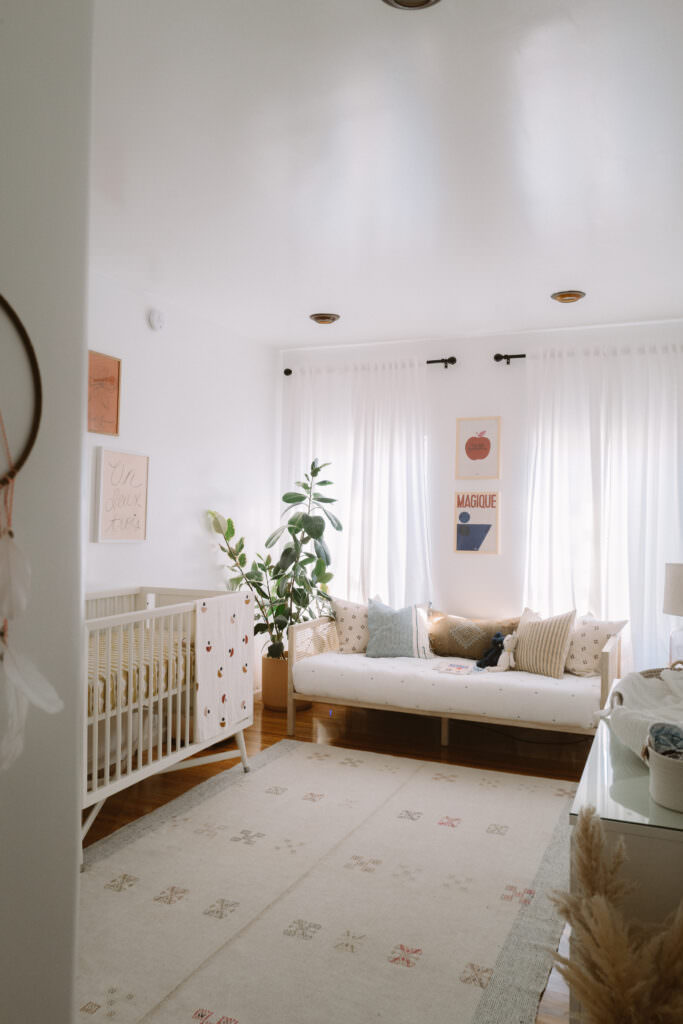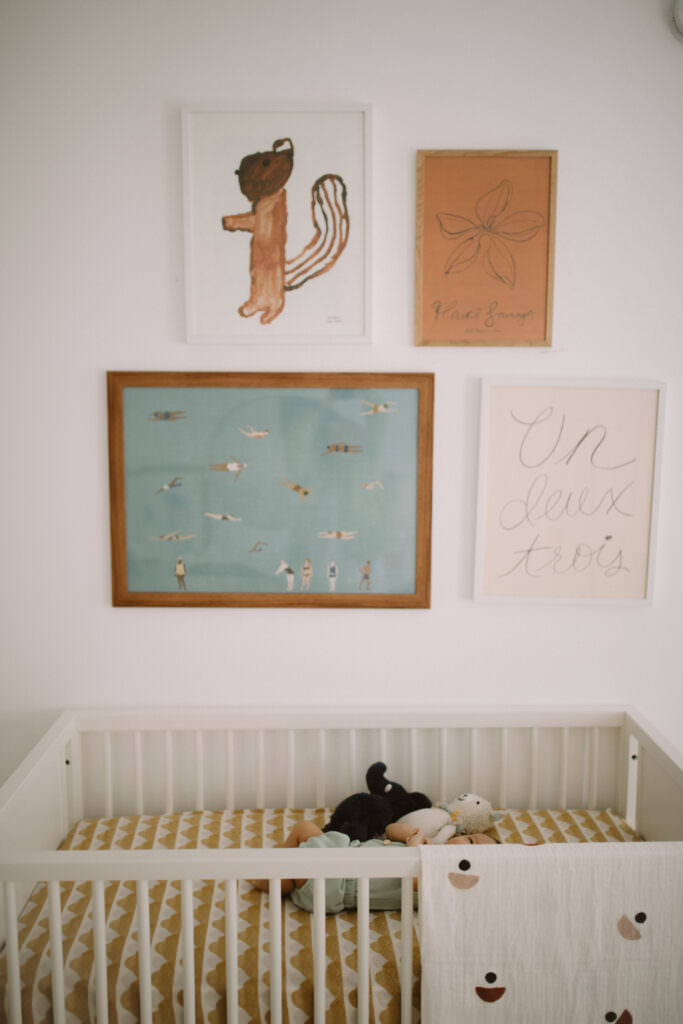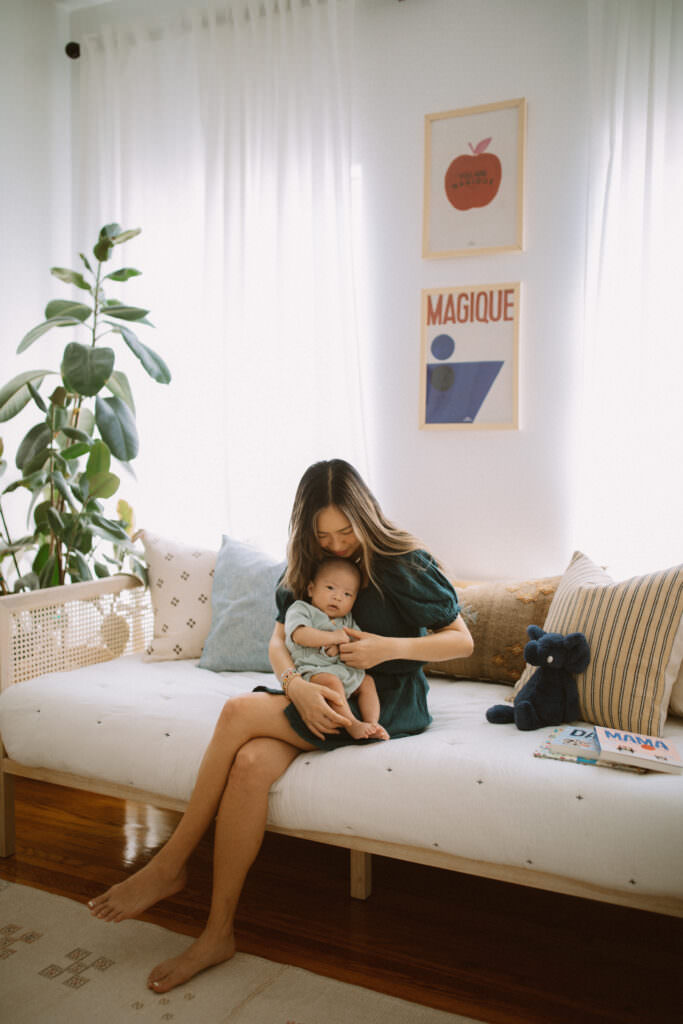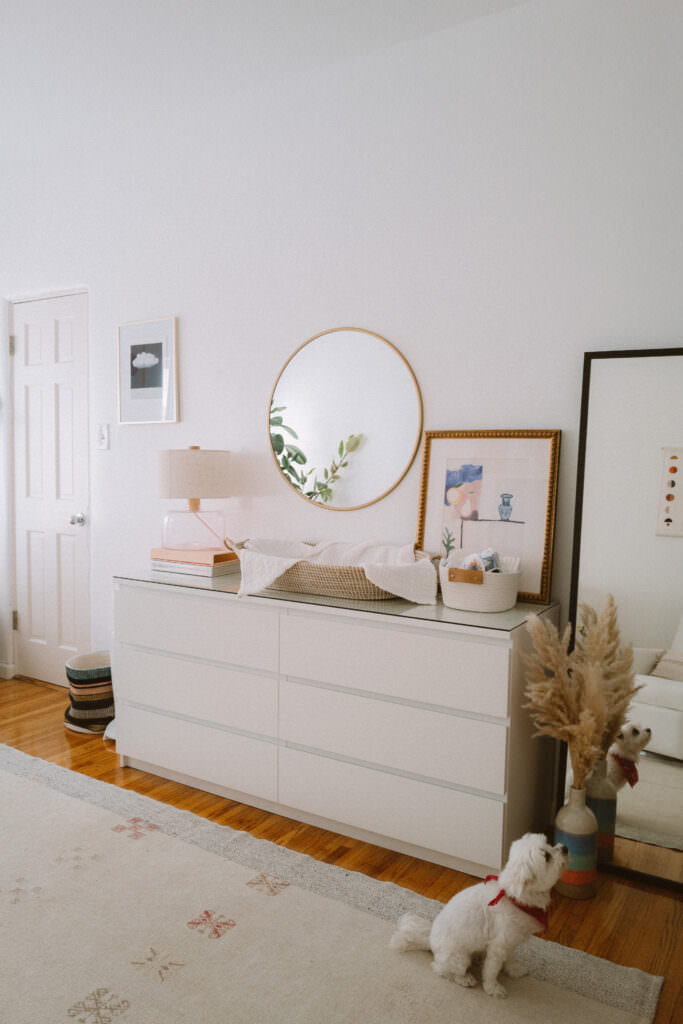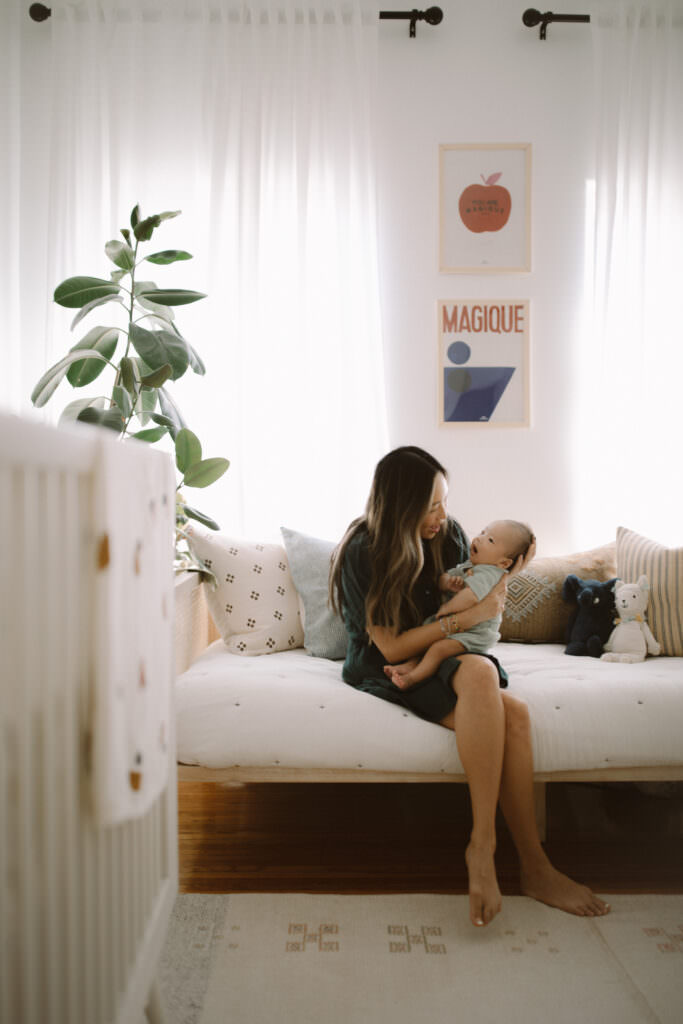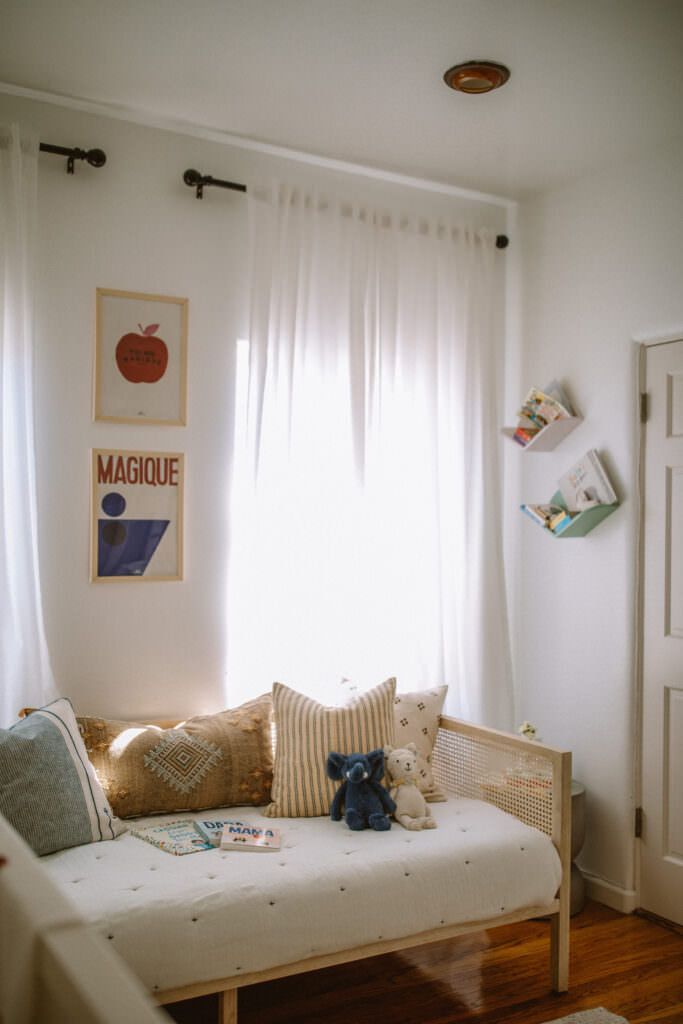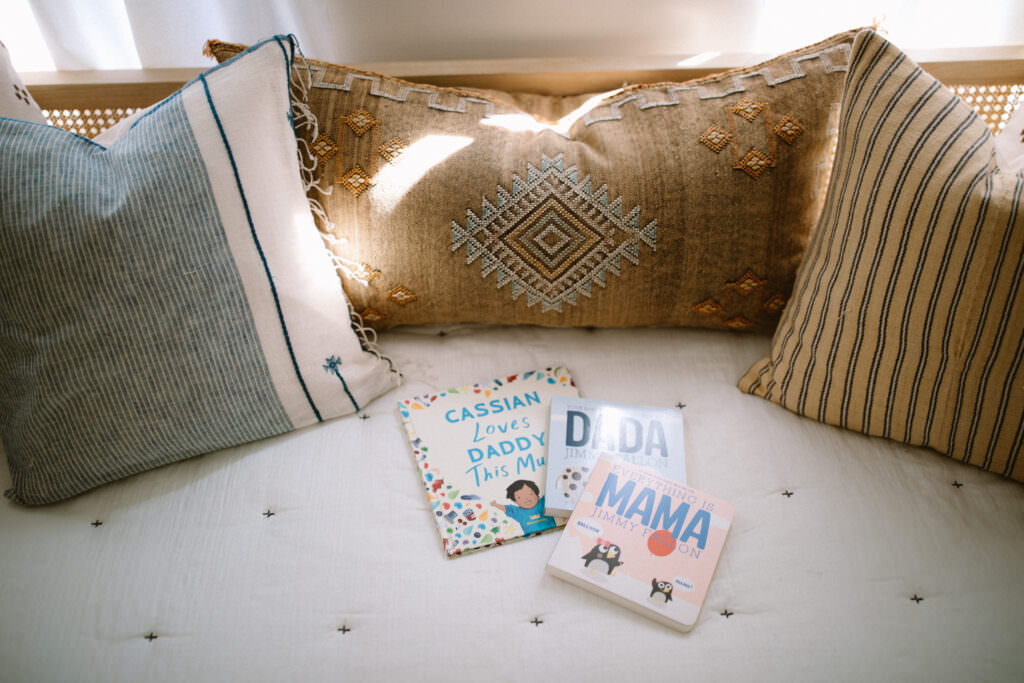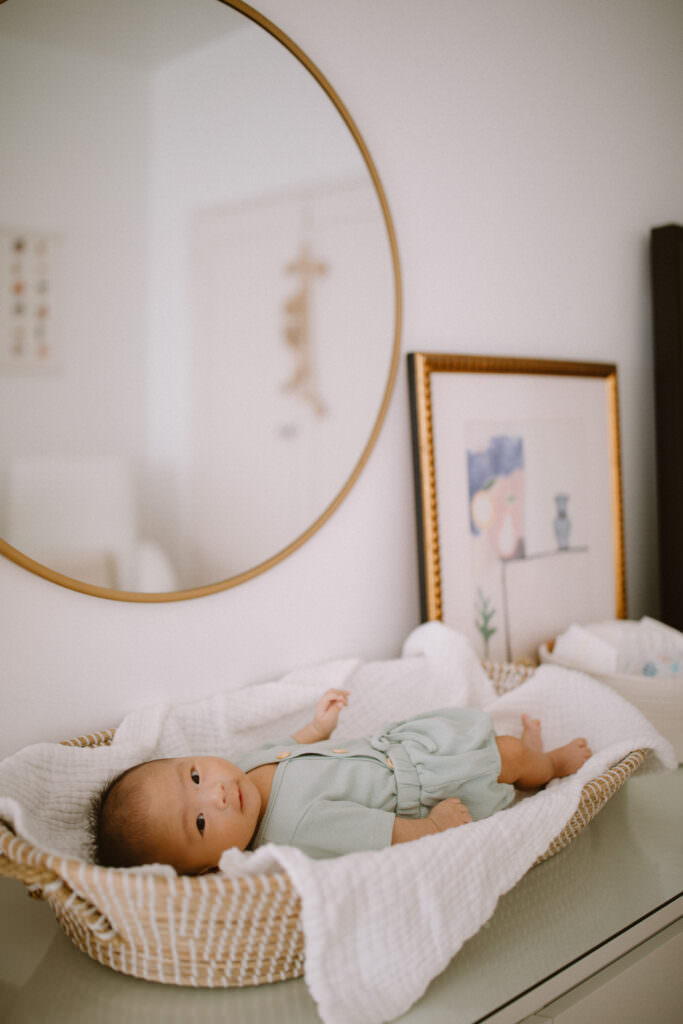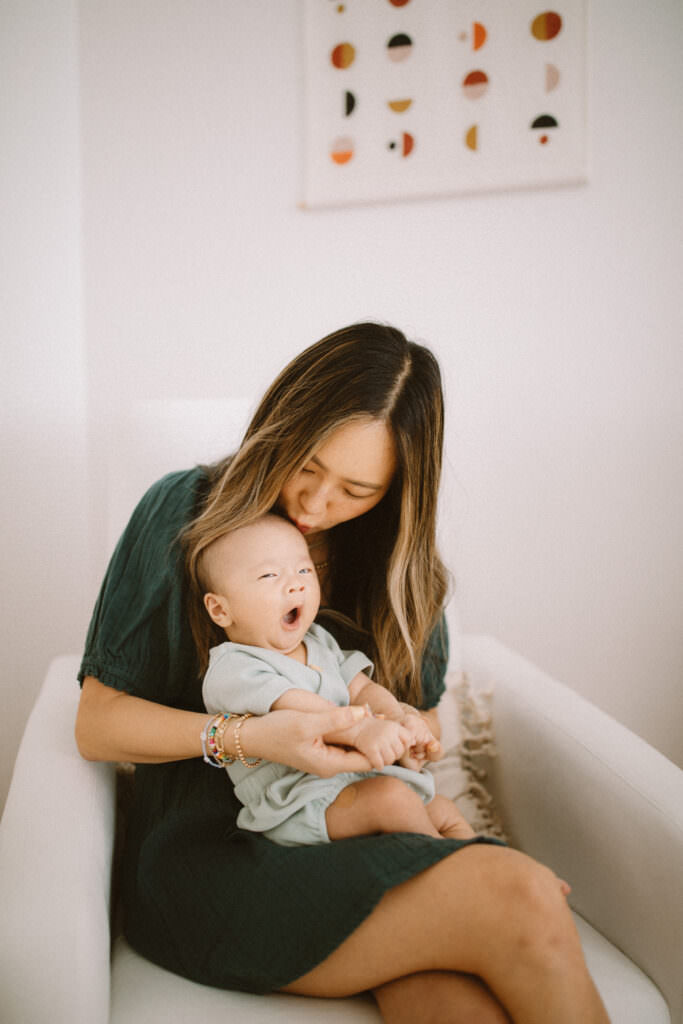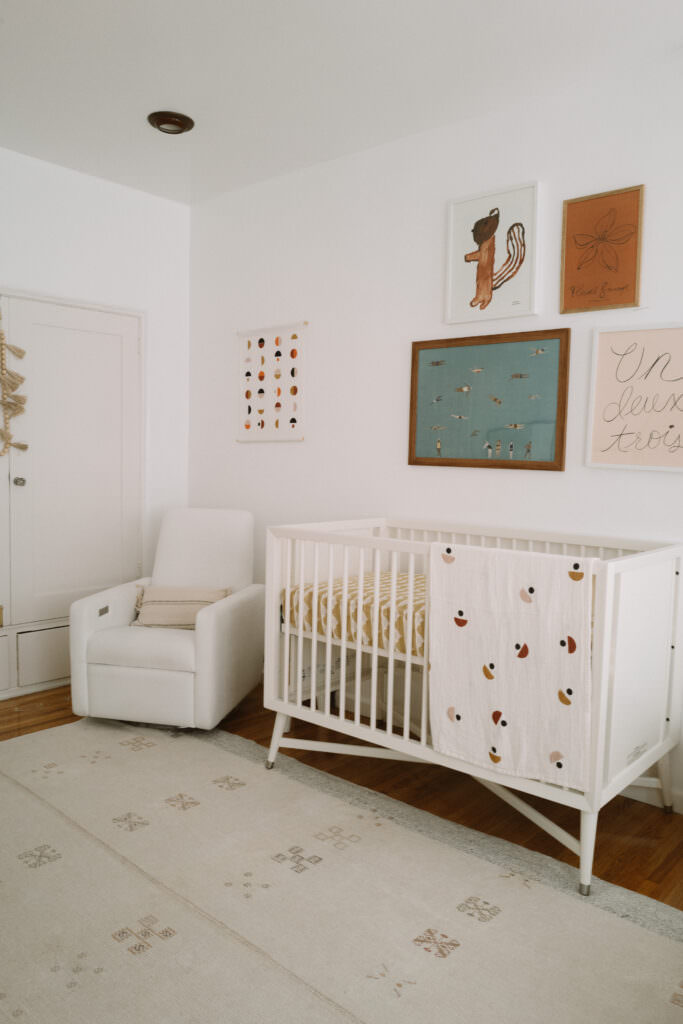 Sources:
crib |crib mattress | crib mattress cover|
daybed | daybed mattress | daybed mattress cover |
pillow covers | pillow inserts
rocker | vintage rug (Etsy)| basket | side table
ikea dresser | curtains | wall art |