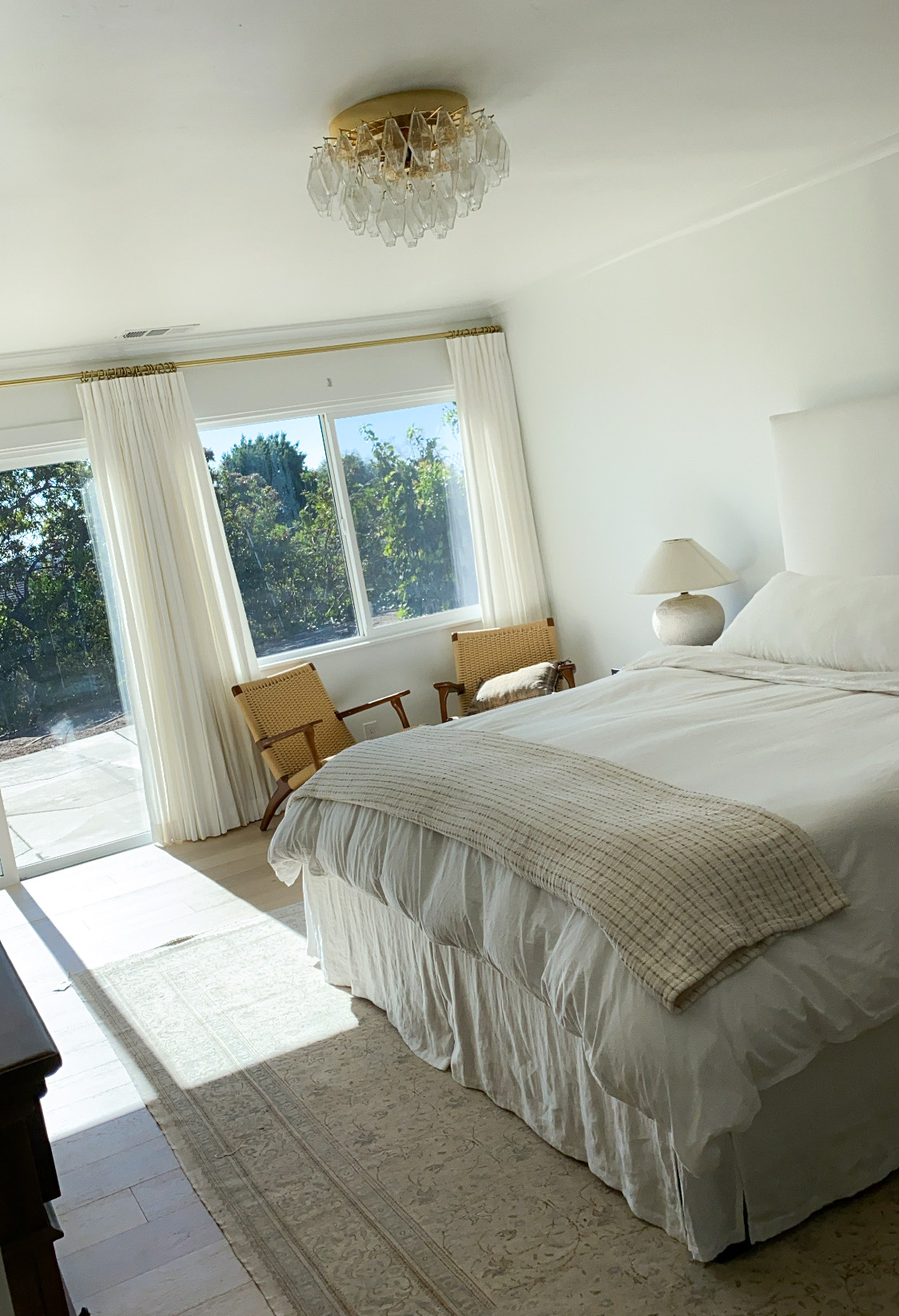 MY BEDROOM INFO
+ My bed is custom made with a white linen fabric used for the headboard and frame.
+ I recently added the bedskirt and love how it ties the bed together!
+ My sheet sets as of late have been from Boll & Branch , Parachute and Brooklinen. I love this linen sheet (discount code: ELLENOR20)
+ For throw blankets & quilts I usually find them on parachute or allswell
+ I'm obsessed with our comforter! It's the perfect weight for all year round. This is the one I have currently but I also love the down from Brooklinen.
+ Lighting details: lamps on my nightstand & ceiling chandelier are vintage from etsy, which I've linked similar options here! RH makes a similar chandelier as well!
+ The lamp shade is from RH.
+ The nightstands are from room & board linked here.
+ Almost all the rugs in my house including the one in my bedroom are vintage from etsy! I usually search words like "vintage turkish muted rugs" and scavenge til I find the one.
+ The chairs are from Rove Concepts, but they don't have them anymore, found something similar.
+ Drapes are by Everhem. Went with linen in magnolia.
+ My interior designer, Grace, helped design and bring this space to life. highly recommend working with a designer for your important rooms/spaces. Having a designer takes a lot of stress, confusion, research, and most importantly time off your hands. Grace is taking on new clients so definitely DM or email her for details.
shop my bedroom