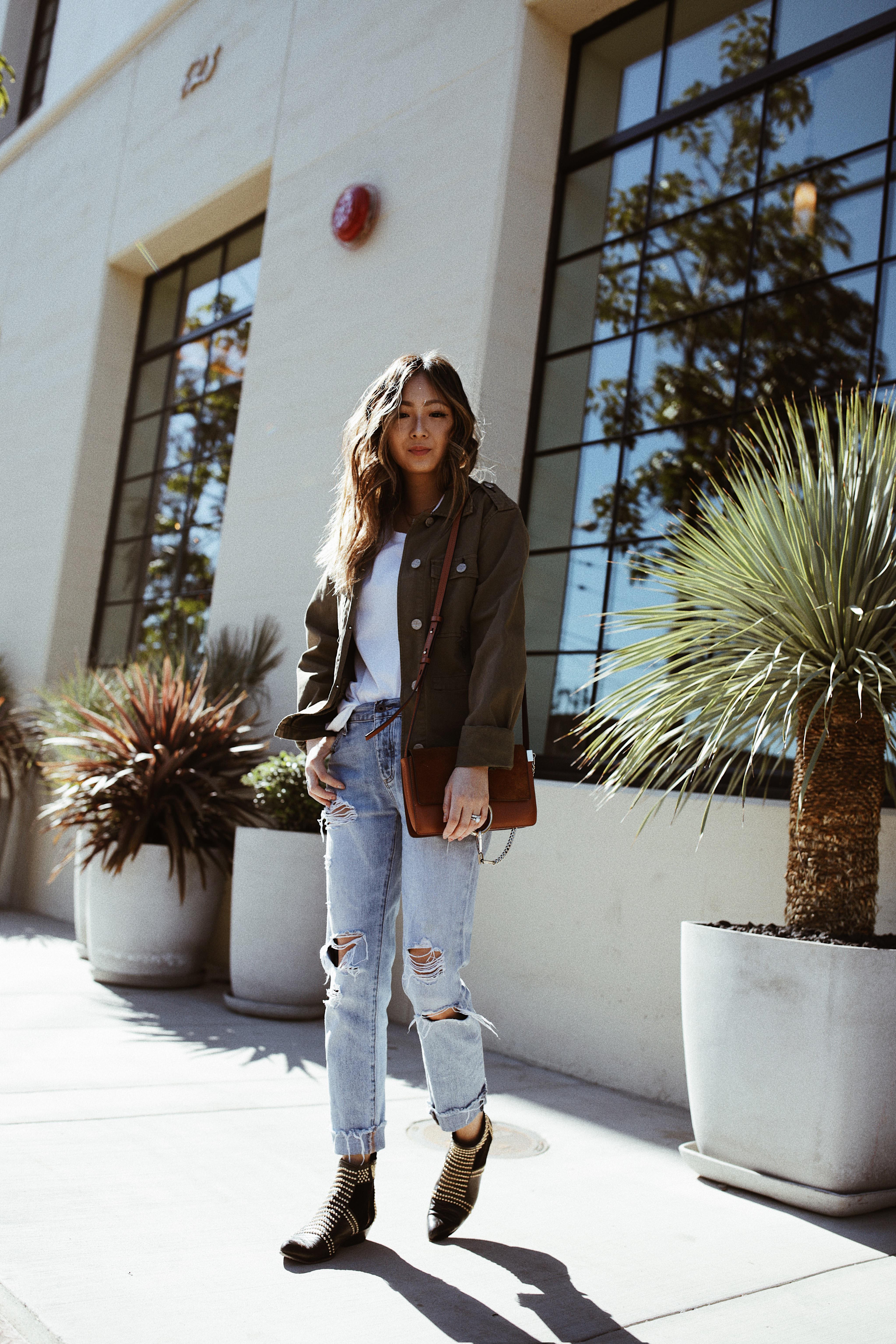 This outfit is so basic and I love it. Why do outfits nowadays have to be so revolutionary? Can't we just go back to being basic AF?
Well if you want to join the Basic B club with me, then here are a few pieces you'll need for orientation.
To start you'll need a basic ass white tee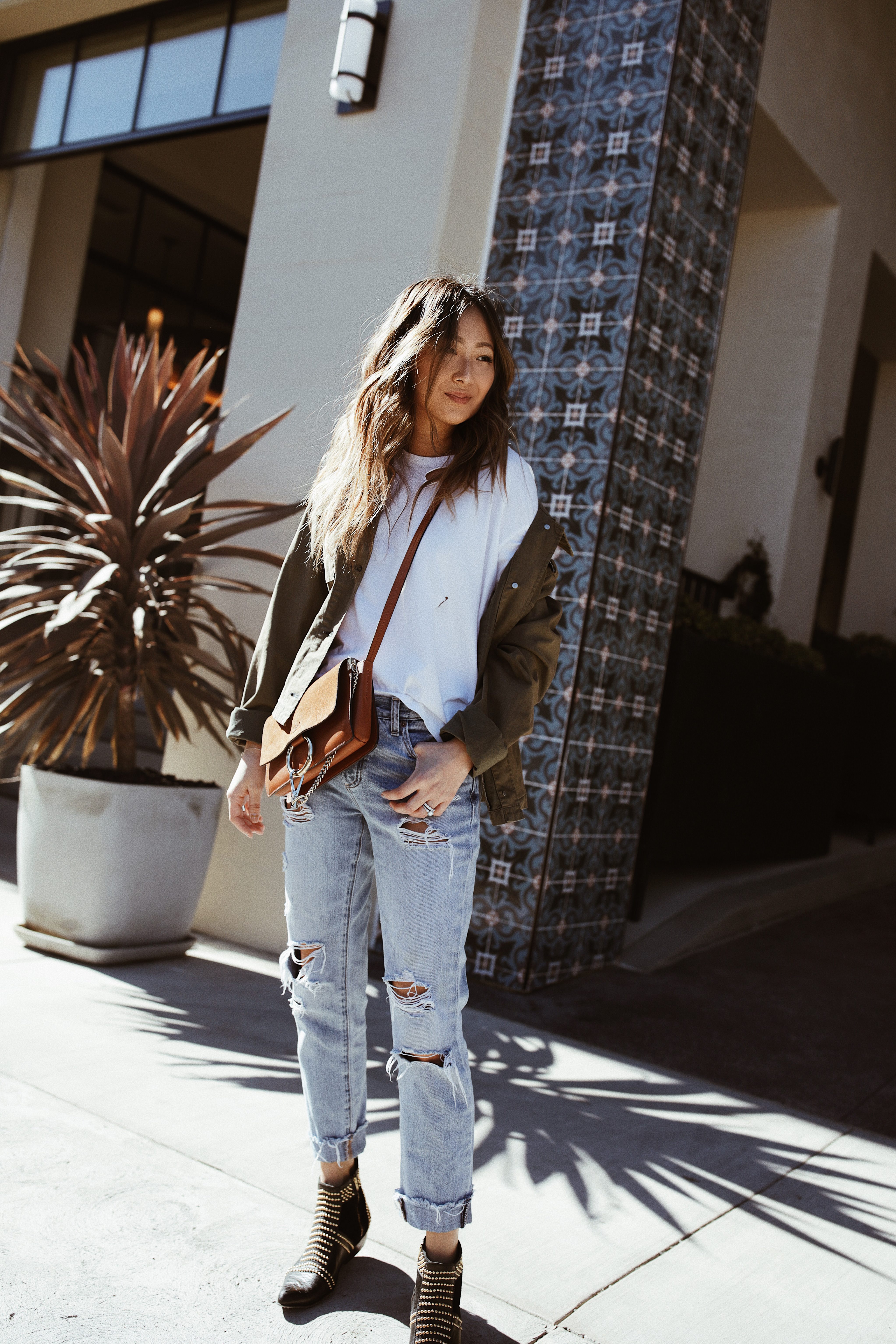 Wearing Anine Bing Distressed White Tee
Man, a basic white tee is like your husband equivalent for your closet. Since it's one of the most important pieces in my closet, I'm very particular with my white tees. Sorry, but a $5 F21 white tee won't cut it in my club because quality and fit is everything when it comes to basics (for me). I own and love all the tees below but my two stand-out favorites have to be this Levi's pocket tee (the material is not thick but not super thin/sheer and the fit is perfect for me) and this Z supple tee (softest comfiest tee ever as fit is amazing). If you haven't noticed, fit and quality are literally the most important thing to me when it comes to basics. I can't repeat this enough.

Great Pair of Jeans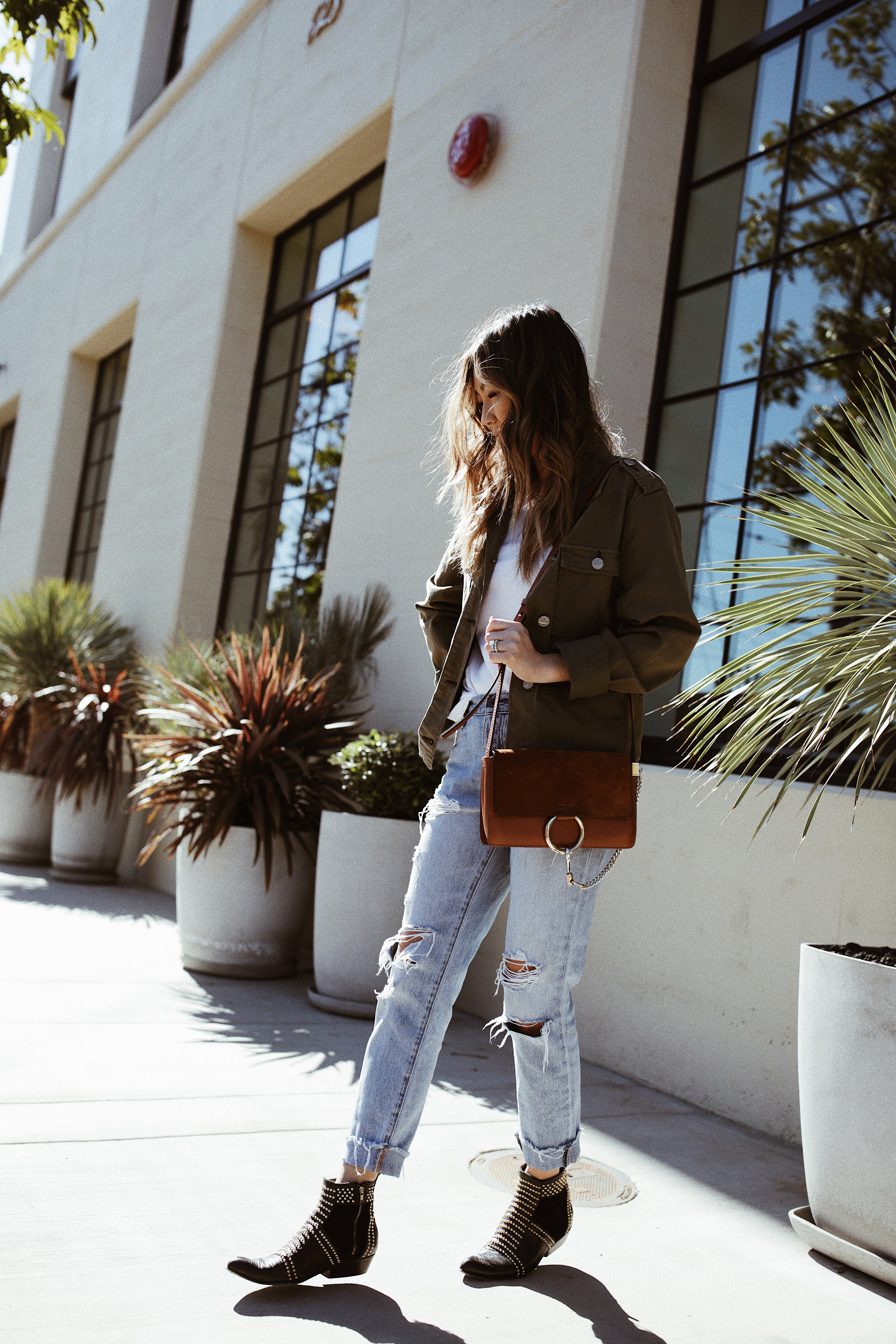 Wearing Lucky Brand Sienna Jeans
Jeans can always be the trickiest. Being 5'3″ can be changing when finding the perfect fit. I've tried every denim out there. From high-end to budget-friendly brands and I've found my favorites that always on rotation. These boyfriend jeans are definitely one of them. I didn't have to hem them or shrink them. They fit perfectly which was so rare to find for boyfriend jeans. Another favorite relaxed fit denim for petite gals is this one by Mother denim. This one is on the pricier side but I see it as an investment. Rather than 5 pairs of jeans, I'd rather have one that I love!
My favorite black skinny jeans that I wear all the time is the Photo Ready Cropped Mid Rise Skinny Jeans by J brand. Asos has an affordable version here that I also liked! Everything below is also all the jeans I own and love the fit on!

Top if off with a jacket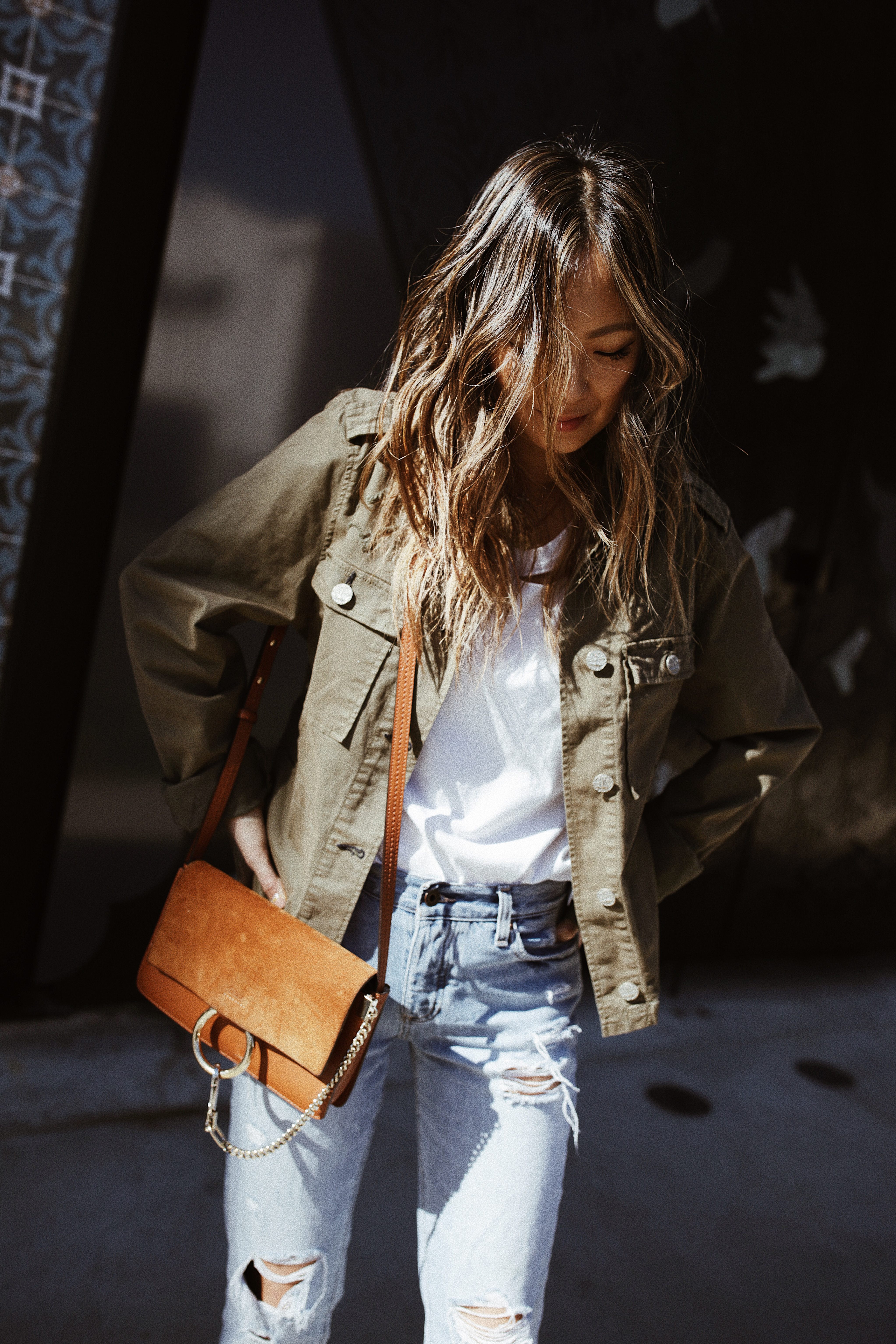 Wearing McGuire Olive Jacket
I'm normally in a denim jacket 24/7 but I thought I'd mix up with an olive green one instead. I know, some exciting things going on in my life…
If there's one thing I do to really complete an outfit, it's to add a jacket. A jacket just makes you like put together. It's almost like you put in an effort when you really didn't. Here are a few of the ones that I live and breathe for:


So, who's ready for basic B orientation? Let me know in the comments below.